24 Apr 2023
Globalisation & Urbanisation
India - Resilient Growth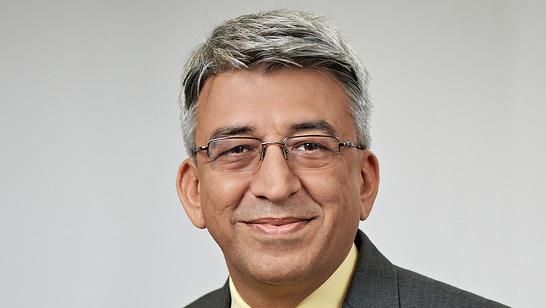 A subcontinent on the rise: As well as becoming the world's most populous nation in 2023, India is enjoying strong economic development.
India is an important growth market for the Wilo Group. The new plant in Kesurdi will be Wilo's third primary production location in the southern Asian nation. In this guest article, Rajesh Nath, Managing Director of VDMA India, discusses the rapid development of the Indian economy and the resulting opportunities.
This text is part of Wilo's annual report 2022. Learn more at Annual Report 2022.

The impact of the 3 Cs – covid, climate and conflict – has been felt globally. After the two years of pandemic, in 2022 the global economy was expected to be back on course. However, the Russia-Ukraine conflict has again impacted businesses worldwide. Additionally, the strict zero COVID policy followed by China, disrupted the global supply chains.
Global sourcing is moving from being a strategic advantage to being a competitive necessity. Fierce competition has seen many companies source from low-cost countries. Investor expectations of higher returns on investment, combined with increased competition, are driving organisations to reduce costs and expenditures for an immediate and direct impact on the bottom line. At the same time, they are challenged to maintain service levels and prevent any loss of control.
Expand market presence
For the german companies, this disruption is a wake-up call to minimize the risk and look at alternative supply chain and manufacturing possibilities. In India, we are seeing an increased interest of the German companies to enhance their existing presence in the Indian market through sourcing as well as looking at the Indian operations as "centre of excellence" and manufacturing certain range of products here for the global market. This gives the German companies another supplier base and helps them pursue the "China+1" strategy. However, diversification cannot happen overnight and needs a certain gestation period to identify and develop suppliers as well as increase the product portfolio in manufacturing. Steps undertaken now will allow reaping fruits in the coming period.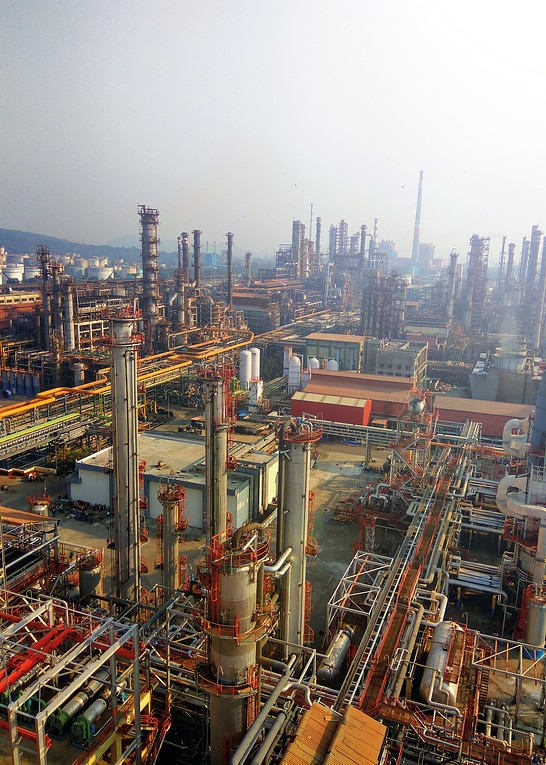 Sourcing from India has gained an upsurge in recent times. Easy availability of raw materials, lower labour cost, skilled workforce, abundant resources, improving infrastructure, advanced technologies, plenty of engineering colleges and universities, coupled with supportive government policies, make India a favourable sourcing destination. Further, qualified manpower at reasonable cost, makes India an attractive destination to outsource R&D activities for global operations. This trend is being followed not only by larger companies but also by the typical German "Mittelstand" as well, which is using the IT skills in India to setup technology centres for Industry 4.0 development as well as service functions.
India moves into focus
After a difficult pandemic year in 2020, bilateral trade between Germany and India in the capital goods sector managed a turnaround in 2021, which continued in 2022. However, this was realized not only by the significant increase in exports to India by the German mechanical and plant engineering sector, but also by imports from India to Germany. 2021, shipments from India to Germany in the mechanical engineering sector increased by over 41 per cent year-onyear to around 980 million euros. And in the first ten months of 2022, imports from India rose by an additional 30 per cent compared with the same period in the year before. We can therefore assume that 2022 imports from India will break through the one billion euro barrier for the first time. This is a clear sign that India is moving further into focus as a procurement market in the machinery and plant engineering industry. ››
What are the key drivers of this development? First of all, it is no secret that international supply chains are under pressure and that export-oriented companies in particular are therefore developing strategies to make their supply chains more resilient and diversified. The focus here is on reducing dependencies in order to maintain or secure their own ability to supply. "Dual source" or "multiple source" are thus "magic words" of the present. And besides, India is still a developing country in terms of customs, with duty-free import opportunities into the EU, an advantage not to be neglected.
Noticeable trend towards diversification
In the future, the Indian procurement market should become even more interesting for foreign players. The massive disruption of supply chains and the associated delayed deliveries, especially from East Asia, have startled international producers from the capital goods industry. Currently, there is a clear trend towards diversification so that companies can reduce their dependencies on individual suppliers. The old adage of "not putting all your eggs in one basket" could enable qualified Indian manufacturers to push ahead with their internationalisation and establish themselves as a reliable partner of globally operating machine building companies. At the same time, this could again create additional business opportunities for the German mechanical engineering industry, as the Indian customer industries continue to have a high need for modernisation. The success of Indian suppliers could thus also become an accelerator for German-Indian machinery trade.
"Global procurement is evolving from a strategic advantage into a competitive necessity."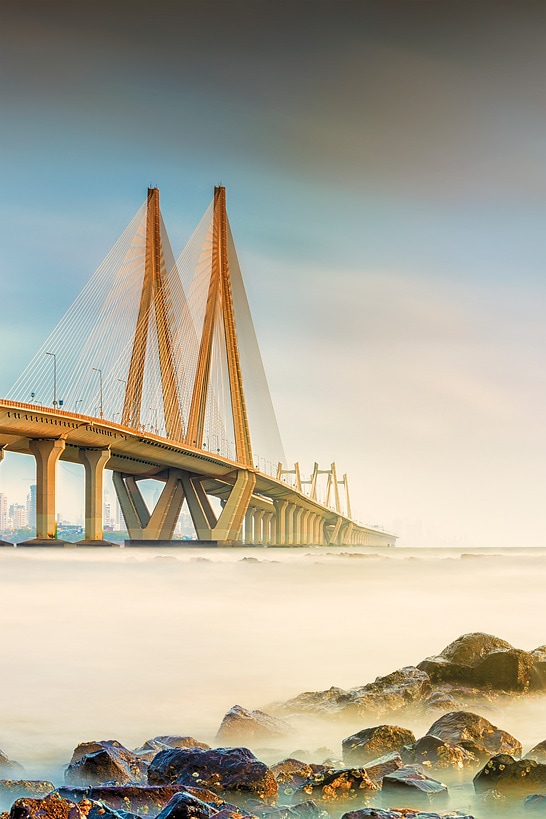 India has shown resilience and has withstood the disruptions due to conflict quite well. In fact, India's economic growth reached 4.4 per cent in October to December 2022 quarter. Since 1990, India has seen a tenfold increase in GDP to 3.2 trillion USD in the fiscal year ended in 2022. The average income per capita has multiplied more than fivefold to 2200 USD in the same period. The Manufacturing sector attracted FDI worth 21.34 billion USD in the fiscal year 2021/2022 which was an increase of 76 per cent y-o-y.
The indian manufacturing industry continued in its path of resilience in the second half of 2022 with factory orders and production continuing to rise. The Purchasing Managers Index (PMI) dipped to 57.2 in January 2023 from December's six-month high of 58.5, below market forecasts of 58.1, due to softer rises in output and new orders.
Growth brings export opportunities
Looking ahead, Indian manufacturers remained confident of a rise in production volumes. Predictions of better sales and marketing efforts were among the reasons cited for upbeat projections. Govt. of India is working to achieve US$ 5 Trillion economy with a substantial contribution of manufacturing and service industry. This will have significant export opportunities.
The results from the recently conducted Business Climate Survey conducted by VDMA amongst the members in India strongly reflected the positive sentiments amongst the German companies in India. 96 per cent of the respondents reported good and satisfactory business in 2022 with only 4 per cent reporting negative. 88 per cent reported above normal to normal capacity utilisation. Only 10 per cent of the companies report that their current stock of orders is below normal while 56 per cent assess their total stocks to be above normal which is a great leap from the previous survey. The main hindrances faced by businesses are cost of raw material, shortage of raw material and delay in delivery from the head office. In fact, 56 per cent plan to increase their manpower, whereas 42 per cent plan to hold on to their current workforce and only two per cent might decrease their workforce over the next six months. For the next six months 58 per cent of respondents expect the situation to improve, 40 per cent expect the situation to remain unchanged and only two per cent of the participants expect the situation to get worse.
In the context of new geo-political and new geo-economic challenges, the trade between India and rest of the world is poised for a multi-fold growth.