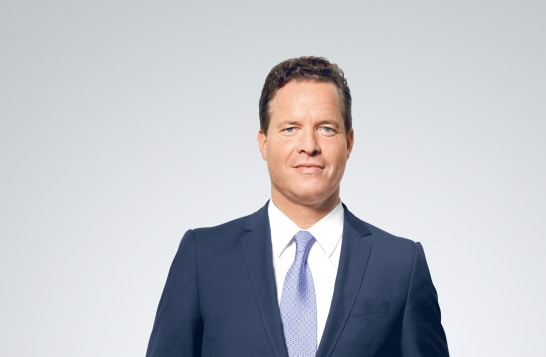 DEAR LADIES AND GENTLEMEN,
The sociopolitical discourse around global environment and climate policy has livened considerably and is rightly a vital issue of our age on all levels of industry, politics and society. Climate change is becoming increasingly visible and tangible, not only in Europe. It is clear that the world's climate needs leaders and pioneers!
The world is currently facing an historic test in the coronavirus crisis. But it is this very crisis that proves that the Wilo Group, as an industrial and technology group, plays a significant role in keeping systemically important sector functional and is thus a fundamental part of critical infrastructures. Our products, systems and solutions are used in applications without which daily life would be virtually impossible. This means that we have a responsibility to society. The Wilo Sustainability Report 2019 is our bid to document that the Wilo Group is aware of its responsibility to the environment, society and its employees – in a word, its stakeholders. Mitigating and offsetting the ecological, economic and social impact of climate change requires a strong economy. Not only that, but a responsible economy that is willing to commit to a challenging and complex task like this and cooperate across national borders to find solutions worthy of the name.
As we know from the time before the coronavirus crisis, long-term trends are having a severely adverse impact on the climate, which therefore remains one of the main issues of our age at all levels of society. Future generations, too, will still be faced with this issue after the pandemic has been dealt with.
As a climate protection company, sustainability is therefore firmly enshrined in our corporate culture. We are convinced that sustainable thinking and action are imperative when working with the valuable resources of water and energy and addressing climate protection. Accordingly, the central tenet of our Wilo sustainability strategy is to provide more people around the world with clean water while simultaneously reducing our ecological footprint. Between now and 2025, we aim to facilitate access to clean water for at least 100 million people through our innovative and smart products and intelligent systems, solutions and services.
Vast potential for energy and CO2 savings can be leveraged by exchanging obsolete technology for the latest generation of modern high-efficiency pumps. The majority of the pumps used today are outdated and inefficient. According to realistic estimates, pumps are thought to account for around 10 % of the world's electricity consumption. Globally, this could save up to 246 TWh in electricity for heating, cooling and air conditioning applications alone – equivalent to the capacity of around 80 medium-sized coal-fired power plants that would no longer be required. With our products and system solutions here, we are making an important contribution to slowing climate change and achieving the climate protection targets.
Last year, the European Commission presented the European Green Deal. Besides climate protection, a central objective is to promote a circular economy. The sparing use of raw materials and the reuse and recycling of materials used have always been important at Wilo. Our products are almost entirely recyclable, and the proportion of reused components from production or unused product returns is being continuously increased. We also promote sustainability when it comes to the packaging materials used: reuse systems reduce waste packaging while increasing the efficiency of the production processes.
In addition to climate- and resource-policy discourses, greater attention is being paid to questions of ethics and social responsibility. Companies' responsibility to respect human rights is described in the UN Guiding Principles on Business and Human Rights, which are particularly relevant in the present crisis situation. For us, it goes without saying that sustainability does not end with climate protection and resource efficiency. Wilo pursues a holistic approach that prioritises the responsibility to the environment and humankind.
This problems of this world cannot be solved unilaterally. Sustainable development requires international solidarity. The goals of the 2030 Agenda can be achieved only in global partnership. To this end, Wilo maintains a global network of politicians, NGOs, associations and relevant partner companies; we put corporate political responsibility into practice. I am confident that climate change and its consequences can be slowed and the ambitious global climate protection targets achieved. Against this backdrop, I would like to encourage you to join us in advancing the topic of sustainability beyond company and national boundaries.
Stay healthy, and best wishes,
Oliver Hermes
CEO & President Wilo Group