Happy Birthday Wilo!
We are celebrating our 150th anniversary.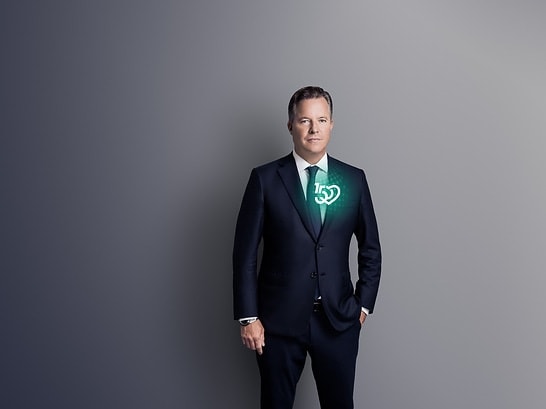 The home-based "Kupfer- und Messingwarenfabrik Louis Opländer" has long since become a leading global premium supplier of pumps, systems and solutions. We have developed from hidden to visible and connected champion, are pioneers of digital transformation in our industry and are already considered a climate pioneer by winning the German Sustainability Award 2021.
For the anniversary year 2022, we are planning special campaigns and events. We all - partners and employees - can be proud and we are looking forward to continuing our success story together!
---
February 2022
04.02. Kick-off event for the anniversary year in the Pioneer Cube at Wilopark
March 2022
17.03. Espresso concert in the Pioneer Cube at Wilopark
18.03. Exchange on the hydrogen strategy with Minister Prof. Dr. Andreas Pinkwart
18.-20.03. Rotaract Deutschlandkonferenz in Dortmund
April 2022
27.04. Annual press conference
30.04. Staff meeting at Phoenixhall
May 2022
20.-21.05. Official ceremony 150th anniversary and family festival, China
30.05.- 04.06. IFAT in Munich, Germany
June 2022
02.06. French delegation at Wilopark
21.06. Celebrations for the 150th anniversary and opening of the new production site in Cedarburg, USA
21.06. Indian delegation at Wilopark
July 2022
CEO Business Summit in Paris – Invitation of President Macron
September 2022
07.-08.09. IMGM at Wilopark
09.09. Industry Conference at Wilopark
10.09. Family Festival at Wilopark
17.09. Family Festival in Hof, Germany
19.- 27.09. Wilo SDG Action Days
25.09. Ruder WM in Racice, Tschechien
October 2022
12.10. Concert and family festival for the 150th anniversary in Busan, South Korea
November 2022
03.11. Espresso concert in the Pioneer Cube at Wilopark
17.- 20.11. World Robot Olympiad (WRO) in Dortmund
December 2022
Wilo as a partner of the German Sustainability Award 2022