Life is impossible without water – but this precious element is becoming increasingly scarce. That's why efficient extraction and use of this valuable resource is one of the greatest challenges of our time. We are conscious of our social responsibility in this area and are using our expertise to do our part in finding a solution.
Our efficient solutions for water extraction and use
Wilo offers professional solutions for complex requirements in drinking water extraction, water purification, water pumping and sewage disposal.
Wilo pumps and systems for water management continue to set new standards with regard to performance, efficiency and sustainability.
Wilo has developed special pumps and components for water purification systems that are also capable of handling a variety of water compositions and degrees of hardness.
Our high-performance solutions for our partners and users are designed to transport water as far and as efficiently as possible.
The diverse systems can be used in the following areas of water supply
Water supply – ensuring water is where it's needed
Showering, flushing, washing, cleaning, irrigating – simple tasks in our everyday lives that we tend to take for granted. Yet for trouble-free water supply, the water pipes, water quality and water-supply units must be completely compatible and perfectly coordinated. If just one component in the water management system doesn't suit the others, it can lead to unpleasant and costly problems for the water supply.
As a result, individual areas of the water supply system should be examined as closely as possible.
Boosting the pressure of the water supply
In many buildings, water pressure and the water supply are poorer in the upper levels than in those below. In order to ensure a consistent water supply for the upper levels, it's often necessary to boost the pressure. In this regard, Wilo pump systems with increased pressure supply drinking water to the upper levels of a building and thereby secure the water supply.
Firefighting water for emergency situations
A fire is one of the worst possible scenarios in a building. The primary aim of a fire-extinguishing system is to extinguish or stem the spread of a fire before the arrival of the fire service. In emergency situations such as these, the guaranteed reliability and dependability of Wilo firefighting systems can be decisive.
In order to adhere to both domestic and industrial technical standards, we happily share our pump expertise through comprehensive consultation.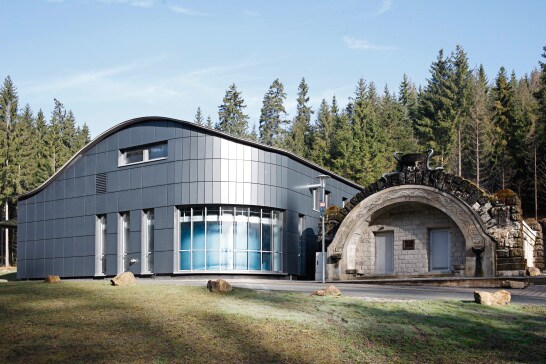 Ground water and rainwater utilisation
Where does my water come from? For domestic water supplies, the origin of water supplied is an important matter both financially and in terms of consumers' health.
Sprinkling, watering, irrigating, cleaning and flushing – where drinking water is too expensive, we recommend utilising rainwater with a complete system from Wilo. Thanks to the wide range of Wilo products, we offer the perfect water management solution for every user.
Our solutions save tap water, which is subject to charges, by storing rainwater in a rainwater tank or well and feeding it into the water circuit using a Wilo pump or water supply system.
The specially designed systems from Wilo make it possible to meet about 50% of daily water requirements using rainwater. This not only saves costs, but also protects the environment.
Water purification for enhanced sustainability
The life-giving fluid, water is a topic of global importance when it comes to matters of sustainability. Unfortunately, increasing levels of water pollution can be seen around the world. Water is one of our planet's most valuable resources, which is why water purification is an essential component of sustainable water management.
Purifying drinking water requires adherence to numerous drinking water threshold levels and a defined level of drinking water quality. Impurities and limescale in the water pipes can lead to pipe blockages and the development of dangerous bacteria.
As water contamination continues to rise, a Wilo system with high efficiency technology is at the heart of a wastewater treatment plant. In light of continuously growing water consumption, and as water price rises show no signs of slowing, using waterworks to supplement water supplies with raw water and rainwater can be an excellent alternative in both domestic and industrial applications.
No matter whether drinking water or process water purification, or the conditioning of washing, rinsing or cooling water, with its high-quality and sustainable technical solutions Wilo is a specialist systems partner.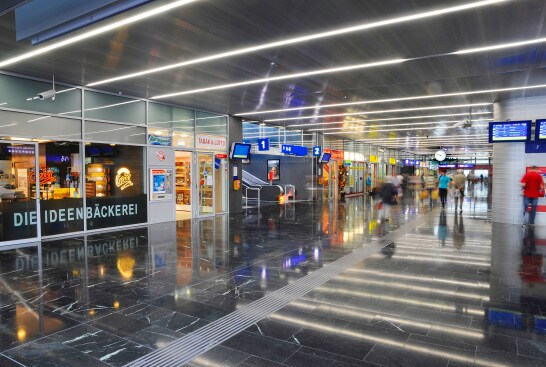 Raw water intake as an alternative
Due to the irregular nature of rainwater and the high costs of drinking water, the use of raw water represents an alternative source for water supply. It has enormous cost-saving potential in both domestic and industrial areas.
As drinking water in Germany has to adhere to high-quality standards, the rest of the water supply system can be expanded with raw water. Raw water is extracted from a variety of sources, such as ground water, lakes, springs and rivers.
Following a water analysis, you can estimate the areas in which additional extracted raw water can be deployed.
In this context, Wilo submersible pumps offer advantages from both a financial perspective and in terms of sustainability, and the Wilo team would be happy to advise you on this.
Desalination of seawater
Due to increased levels of contamination, freshwater is now in short supply. Desalination of seawater can therefore become an increasingly significant and lucrative alternative for water supply. Wilo pump systems in desalination systems offer a good opportunity to reduce your dependence on freshwater supplies.
Water supply for professional agriculture
Wilo offers a variety of pumps to supply water for professional agriculture in order to facilitate irrigation from a range of sources.
Sewage disposal
In both domestic and industrial water management contexts, our wastewater pumps and lifting units guarantee completely secure and efficient wastewater treatment and sewage disposal. Even with heavily contaminated water, our Wilo products will impress you with their highly efficient performance and exceptional durability.