Back to overview
02.12.2019
Wilo Intec S.A.S. signed a manifest with 73 other global companies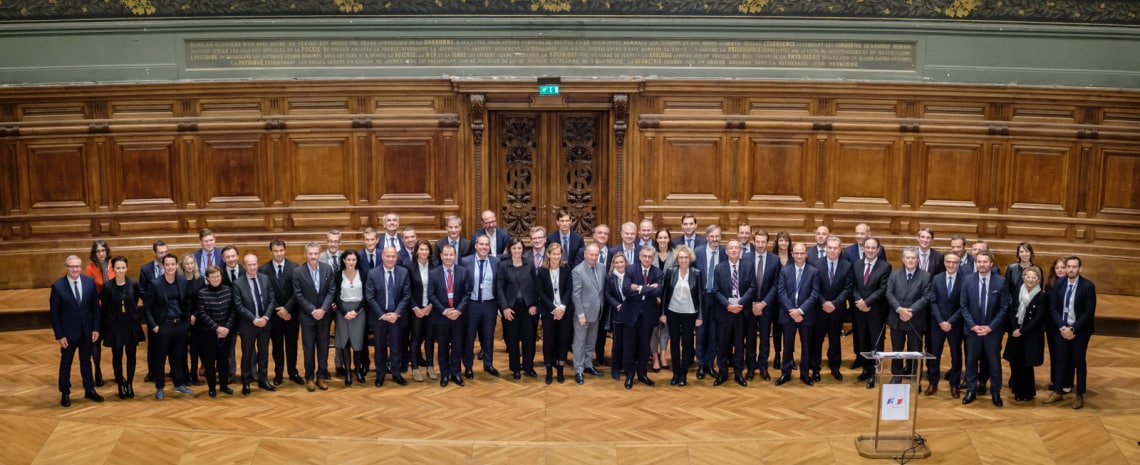 Aubigny-Sur-Nère/Paris. On the 21st November 2019 a manifest as commitment to Diversity Equity & Inclusion in the Workplace has been signed by 73 foreign-owned multinational companies based in France. Among them also Michael Ranft, CEO of Wilo Intec S.A.S., signed this manifest and had the honour to be a part of the official hand over to the French Minister of Work, Muriel Pénicaud with an opening speech of Bruno Le Maire, French Minister of Economy and Finance, at the University La Sorbonne in Paris.
"France is one of the most important individual markets for the Wilo Group. Such initiatives strengthen the franco-german relationship and fit into our scope to become not only a visible but also a connected Champion worldwide", emphasizes Oliver Hermes, President & CEO of the Wilo Group.
Together with Wilo Intec these companies employ more than 220,000 employees and generate nearly €100 billion in revenue in France. Therefore they make a vital contribution to the French country. Michael Ranft stated "economic strength, global and local footprint also entail social responsibility." This is the reason why these companies call for a more inclusive society. By signing the manifest Wilo Intec S.A.S. committed among other things to develop internships, increase diversity in recruitment and career promotion policies as well as to develop sponsorship actions in favour of young people from working class backgrounds with the aim that guidance, academic success and professional integration do not depend on origins but only on talents.
Already 99 different nationalities are working together at Wilo. As a group-wide activity to promote diversity within the company once a year, usually in May, the Wilo Group participates in the Diversity Day. The official organisation is the Charter of Diversity, which calls for this commitment. Wilo signed the Charter in 2016.