Made in France
The strenght of an International Group - a made in France production
A team of experienced and skilled employees dedicated in providing you with the most reliable solutions worldwide.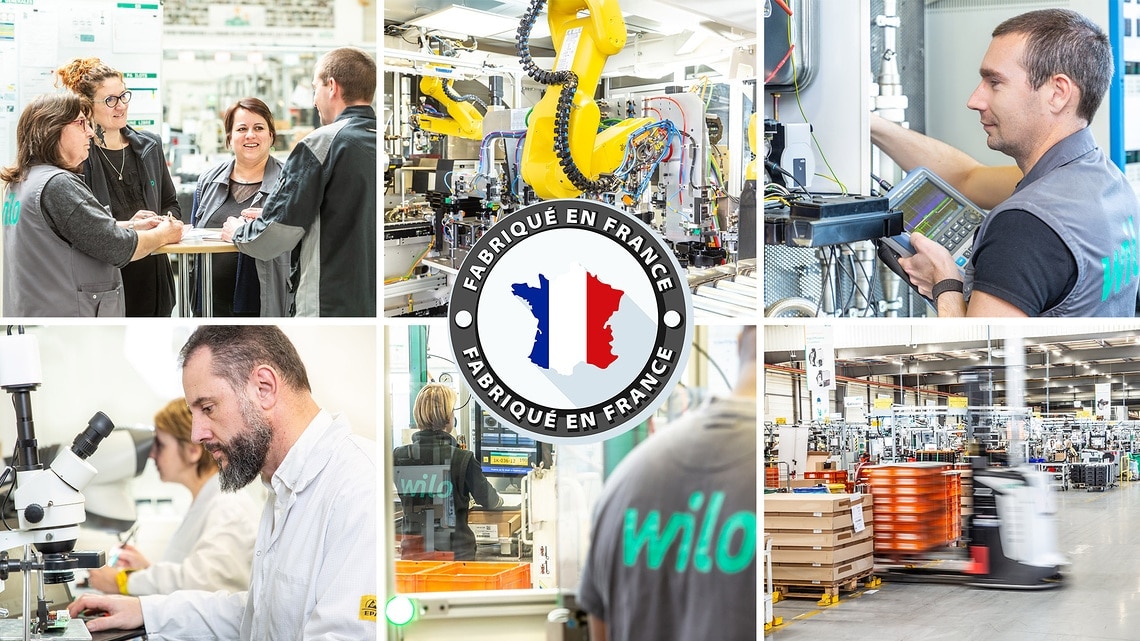 100% dedicated to OEM
A team of experienced and skilled employees dedicated in providing you with the most reliable solutions worldwide.
70% of Wilo Group products are manufactured in France and 2/3 of them are destined for the OEM market (Original Equipment Manufacturer).
Several million circulators are manufactured per year with the majority of these produced from our site in Aubigny sur Nère, France, with several tens of thousands of pieces assembled per day.
Our site in Aubigny is therefore 100% dedicated to OEM and is recognized as the OEM competence center of the Wilo Group.
The circulator or circulation pump's role is to circulate water in heating and/or cooling installations. Our latest circulator range is the Wilo-Para, which is an ultra-high-performance OEM solution, compact for integration in different applications of heating/domestic hot water and air conditioning systems: boilers, heat pumps, solar thermal or geothermal and domestic hot water systems.
Our "Made in France" production reflects French industrial know-how and increases the potential of the sector's businesses in our territory.
The industrial site Wilo Intec in Aubigny sur Nère is part of the industry of the future and has already implemented technologies and tools that facilitate the day-to-day work of its employees and meet the requirements of its customers in terms of traceability and quality:
AGVs (Automated Guided Vehicles) which complete hundreds of deliveries every day in perfect autonomy
Around 40 robots to maximize production capacity and competitiveness
"Smart data» program to allow IT process traceability plus real-time data retrieval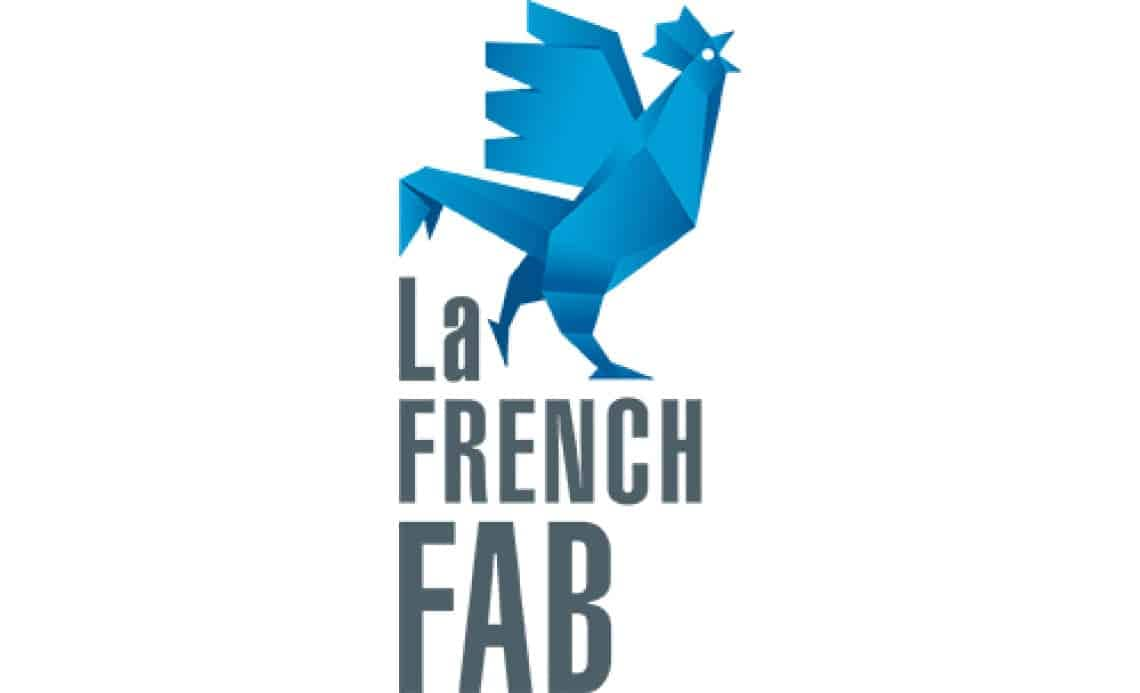 French Fab
Proud of our local production, we are an integral part of the French Fab initiative, launched in 2017 by Bruno Le maire, Minister of Economy and Finance, with the following objectives:
Accelerate industry transformation in France
Unite French industrialists under one banner
Embody the prosperous future of French industry and the attractiveness of its businesses
Promote the excellence of French industry internationally
2022 «Gender Equality» index for Wilo Intec SAS based in France
The gender equality index, provided for by the law of 5 September 2018 "for the freedom to choose one's professional future", aims to measure the differences in pay and situation between women and men in companies.

The Professional Equality Index at Wilo Intec for the year 2022 is 84/100.
Read more
Indice "Égalité professionnelle entre les femmes et les hommes" 2022 pour Wilo Intec SAS basé en France
L'index d'égalité professionnelle entre les femmes et les hommes, prévu par la loi du 5 septembre 2018 "pour la liberté de choisir son avenir professionnel", a pour but de mesurer les écarts de rémunération et de situation entre les femmes et les hommes dans les entreprises.

L'index d'égalité professionnelle chez Wilo Intec pour l'année 2022 est de 84/100.
En savoir plus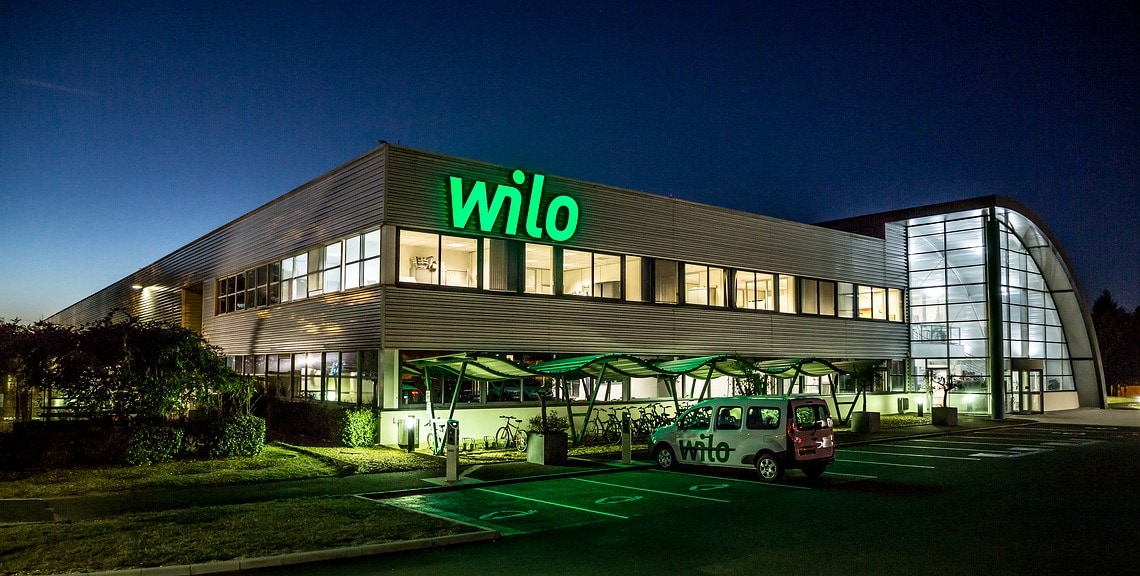 A corporate culture based on the Kaizen philosophy
Our corporate culture is based on our employees and customers
Satisfying our customers is our main objective and to achieve it, our organization is based on solid foundations such as 5S, Standards, Continuous Improvement, Muda Elimination (Waste) and KPIs that we are committed to maintaining on a daily basis.

To do this, multiple activities are managed by our employees, either on a daily basis or through dedicated workshops, in order to improve our organization and meet our objectives in the fields of safety, environment, quality and customer service.
A Kaizen philosophy that has been part of our company's organisation since 1996!
A strategy deployed on all Wilo production sites since 2006!
In numbers, what do you get?
* Around 500 Improvement Proposals per year issued by all Wilo Intec employees: so many small steps taken each year to always improve
* All employees (approximately 450 employees at the Aubigny site) are expected to participate in Kaizen activities during the year
* Between 15 and 30 continuous improvement projects are carried out each year