Global challenge and strategy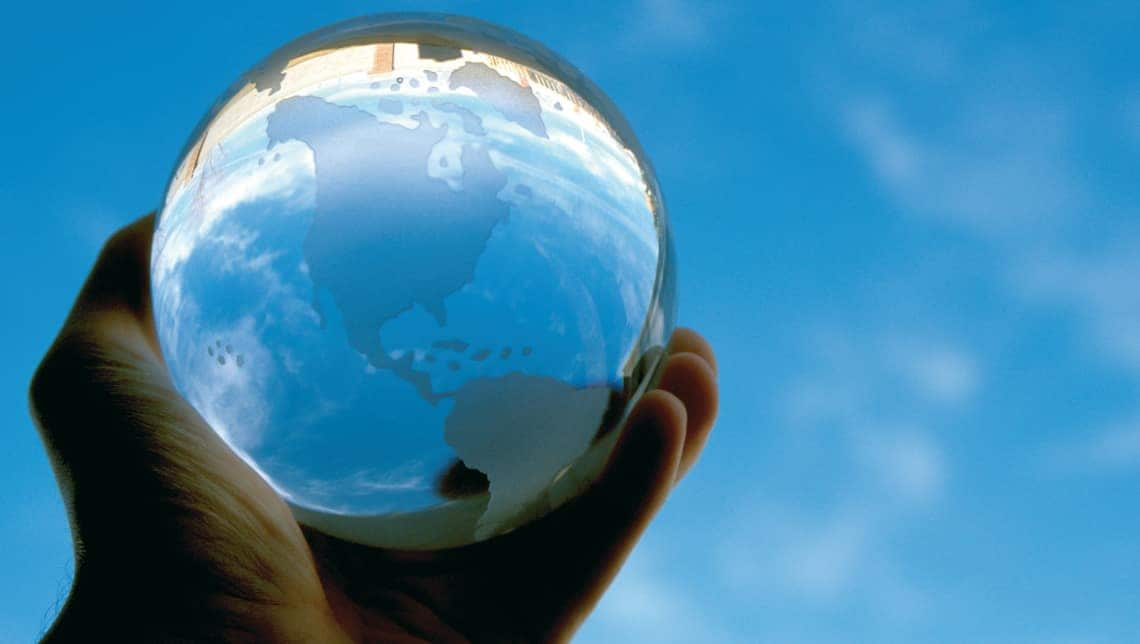 A global sustainable strategy
Based on its corporate strategy "Ambition 2025", Wilo has developed a comprehensive sustainability strategy.
At the heart of this strategy is providing clean water to more people while reducing the ecological footprint along the value chain.
Our innovative and high-efficiency products and system solutions contribute to this, as do our production processes, which we constantly optimize in terms of safety, resource efficiency and energy efficiency.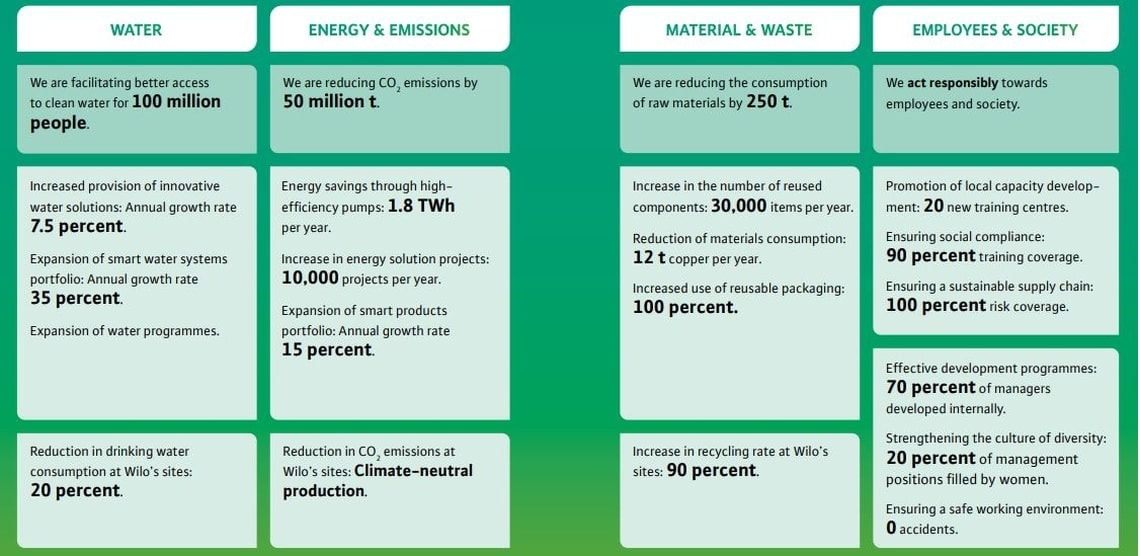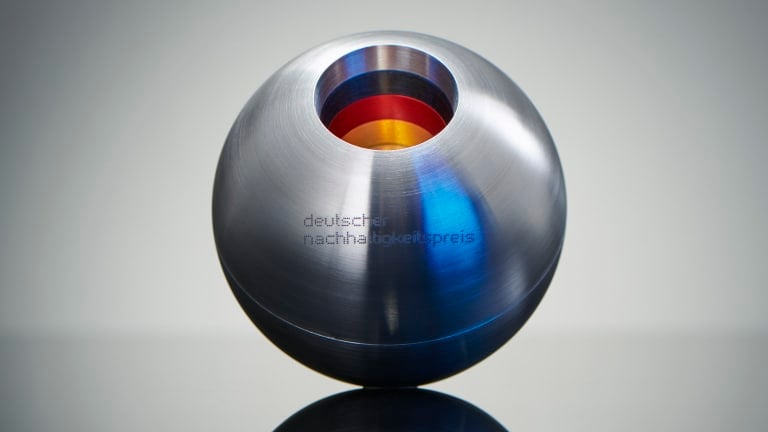 Wilo awarded with the German Sustainable Development Award
On December 4, 2020, Wilo received the German Sustainability Award in the Corporate category, which this year recognizes business models during a pandemic.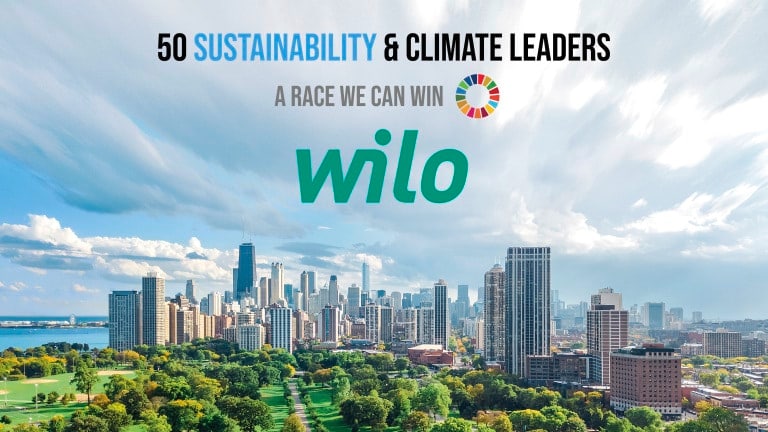 Wilo selected to participate to the global initiative "50 Sustainability & Climate Leaders"
This global initiative dedicated to sustainable development and the fight against global warming is based on the 17 United Nations Sustainable Development Goals (SDGs).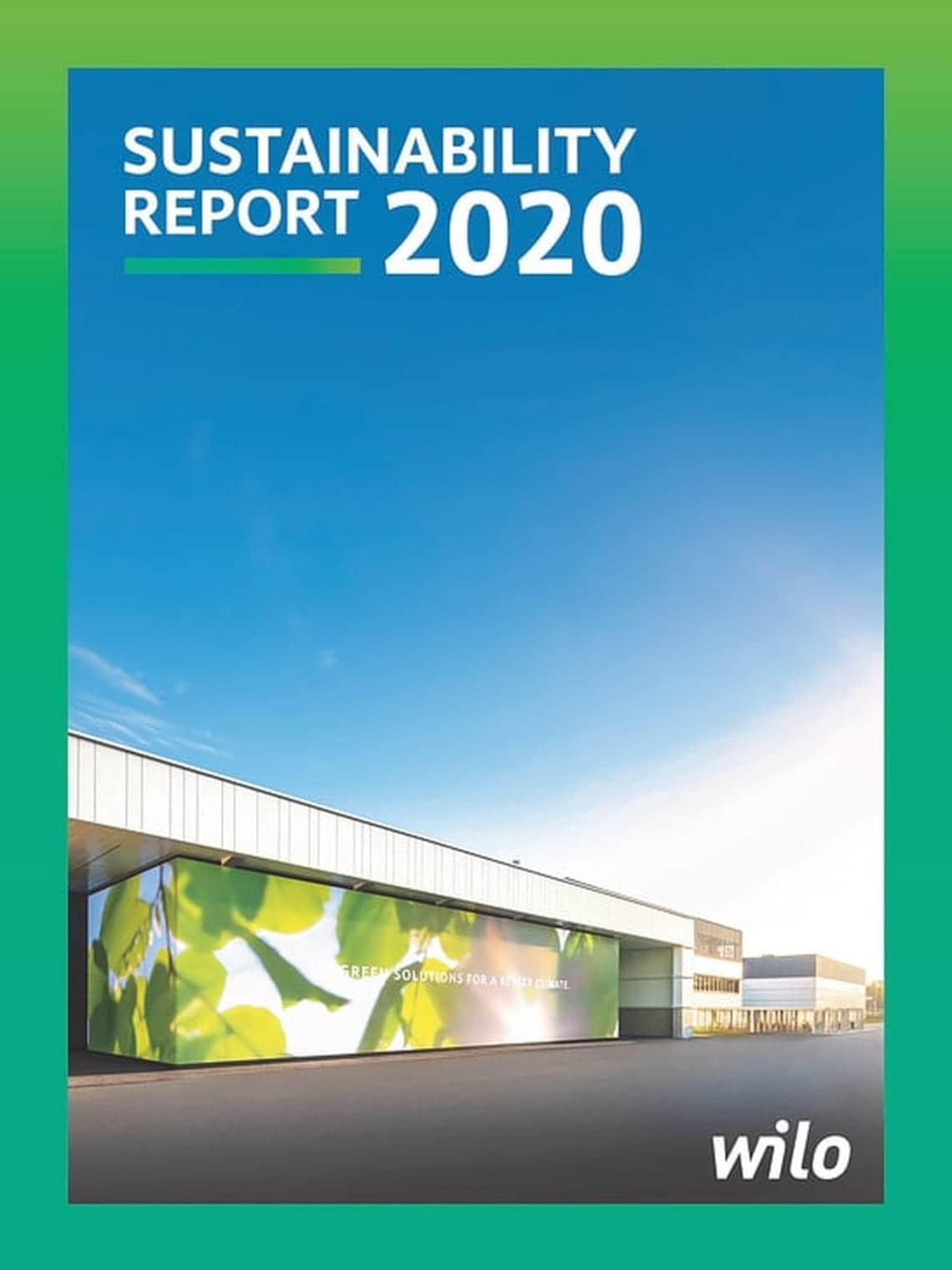 Sustainability report 2020
With this 2020 Sustainable Development Report, we are living up to our institutional communication, not only by assuming our responsibility to the environment, society and our employees, but also by publicly documenting this responsibility.
This report is published annually. It follows the internationally recognized standards of the Global Reporting Initiative (GRI) and the requirements of the United Nations Global Compact. It also establishes a link with the United Nations Sustainable Development Goals.