The economic use of buildings increasingly requires innovative and energy-saving systems composed of optimally aligned and configured components. In many aspects, planning building services requires intensive planning in which it is important to consider the project from a variety of perspectives.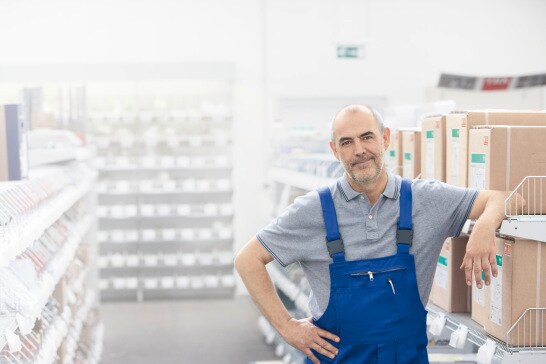 Building services planning
When planning modern building services, designers have to consider which solution can be best deployed in which area of building services.
Having a good information base and a skilled partner at your disposal makes it possible to avoid problems later on and sets the course for sustained, reliable operation.
Our efficient solutions for heating, air conditioning and cooling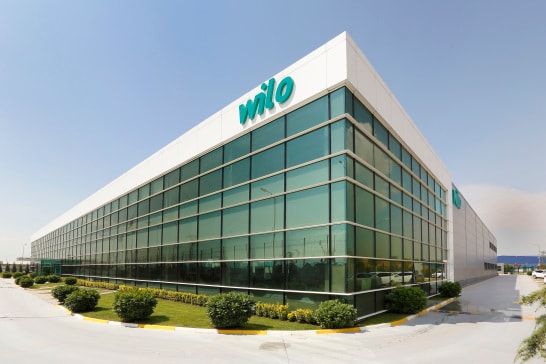 The right temperature and an optimal room climate are important factors when it comes to ensuring the comfort of a building's occupants. This is true no matter whether you live in a building or work there. With modern building services that allow reliable and efficient water distribution, building climate and temperature can be regulated easily.

Wilo offers an array of intelligent pumps and pump systems that make their users' everyday lives more pleasant. Not only are our energy-efficient solutions suitable for residential properties, they are also ideal for public buildings and commercial facilities. Wilo pumps are used in the following areas:
Heating, including underfloor heating systems

Solar thermal and geothermal energy

Drinking and hot water supply

Air conditioning and cooling technology
Heating technology for warmth and comfort
A building's heating system is one of the most essential areas of building services.A heating system well-suited to the building and its requirements protects against long-term effects such as damage to masonry, poisoning due to carbon dioxide leakages or mildew and mould.
If you have any questions on the topic of heating technology, we would be happy to help you. It is therefore vitally important that a perfect heating system is selected for each building. Heating systems are available in the following models:
Condensing heating

Gas condensing heating

Oil condensing heating

Thermal pump heating

Electrical heating

Solar thermal energy

Pellet heating

Combined heat and power plant
The right choice and the most cost-efficient solution are often influenced by a range of factors, such as the size of the building, its primary use, and whether it is a domestic, public or commercial property. Specialist consultancy can help with this.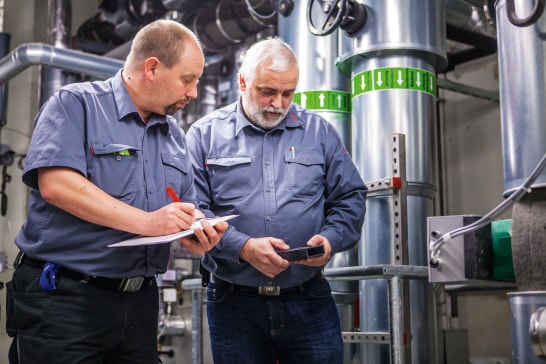 Air conditioning – ensuring comfort in every room (h3)
Air conditioning is an important topic, especially in warmer regions. In this case, the building services consultant must carefully consider the installation and take advice from a specialist. In the worst case scenario, a system that fails to meet requirements leads to upgrading at a later date, which can entail enormous additional costs. Furthermore, the air-conditioning system must be aligned to the building's features and requirements. The different types of air-conditioning systems are:
Central air-conditioning systems

De-centralised air-conditioning systems

All-air systems

Air-water systems

Air-coolant systems

All-water systems
Choosing the right system becomes particularly important in summer. Due to the complexity of the topic, building services consultants can contact the Wilo Service Team for support at any time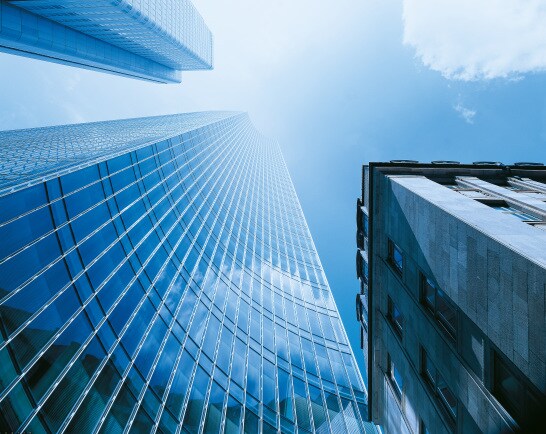 Water supply with Wilo pumps is always at the right level
In the field of building services, water supply is a highly relevant topic in terms of building safety. In the scope of building services, a burst pipe is one of the worst case scenarios a building services consultant can encounter.
Several factors must be considered to prevent this from occurring. The Wilo building services fields of application – for water supply in particular – are:
Water delivery

Water purification

Pressure boosting

Irrigation and drainage

Rainwater utilisation

Drinking water, untreated water and industrial water supply

Ground water lowering and control

Fire-extinguishing systems
Our Wilo specialists are best placed to determine which pump would be best for each specific application. So don't delay – our Wilo specialists will be happy to assist you.
Sewage removal, ensuring you benefit from durable sanitary facilities
Sewage removal, sanitary installations and drain cleaning are also aspects of building services. As a basic principle, the following distinction is made when dealing with sewage:
Domestic drainage and sewage from households, offices, pubs and restaurants and small commercial properties

Commercial drainage and sewage from industry and commerce which differs from domestic sewage in terms of its concentration and contents

Rainwater, both requiring treatment and not requiring treatment

Infiltration water from leakages in the sewage network
Wilo offers complex, reliable pump systems that cover this entire field and are tailored to respond to specific requirements.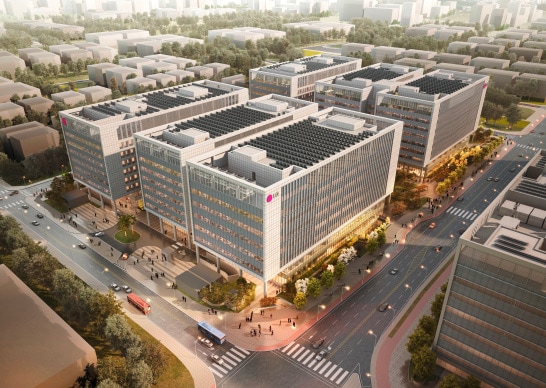 Energy technology and building services in the Smart Home
The future of building services undoubtedly lies in the Smart Home. The coming years are certain to see many more new developments and innovations. As a result, energy technology and building services consultants must ensure that they keep up to date with the latest developments and opportunities in contemporary architecture.
Both photovoltaic energy supplies and overall building energy optimisation present the consultant with new opportunities for systems that can be optimised and controlled through Smart Home technologies. Building services consultants therefore need to reflect and incorporate into their plans the possibility of further developments and innovations in future.