Calendar and top events
Save the Date!
Here you can find the latest dates, fairs and events for building services and water management.
Inverter Pump Sizing & System Knowledge
9th Mar. 2022 | 9:00am - 11:00am
Wilo Showroom, Carmona Cavite

Register here!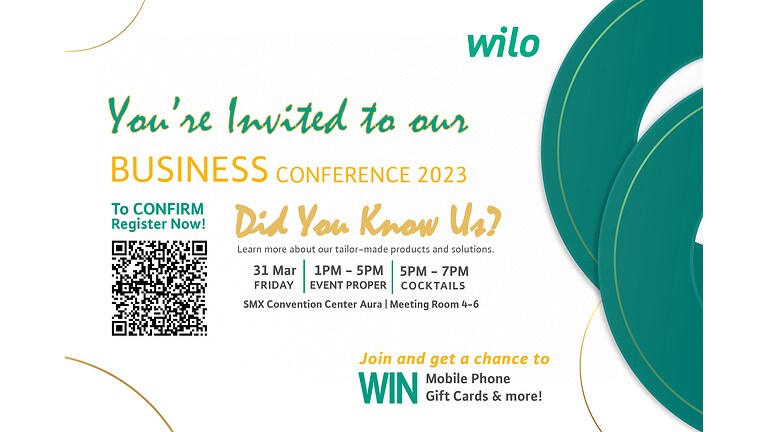 Did You Know Us?
Learn more about our tailored-made products and solutions.
March 31, 2023 | 1:00 pm - 7:00 pm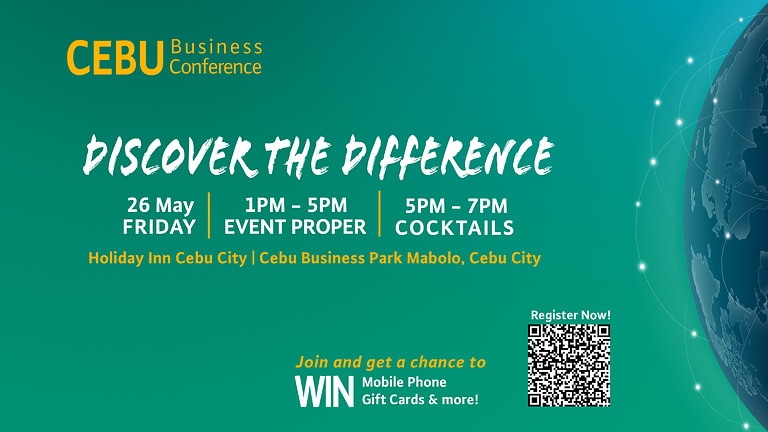 Discover the Difference
Cebu Business Conference
May 26, 2023 | 1:00 pm - 7:00 pm