Back to overview
22.11.2021
For the first time, Wilo Philippines opens showroom located at Carmona Cavite in partnership with Madriaga Water System Supplies.
MWSS (Madriaga Water System Supplies), officially opened a new showroom for Wilo pumps in Carmona Cavite (CALABARZON, Region IVA) last November 20, 2021. This showroom with its strategic location will cater to customers from South of Manila where industrial zones, manufacturing plants, semiconductors, water districts and new township are located. This showroom will also be utilized as a training site for customers, contractors, designers, plumbers, service people, meetings and events scheduled on a regular basis all year round.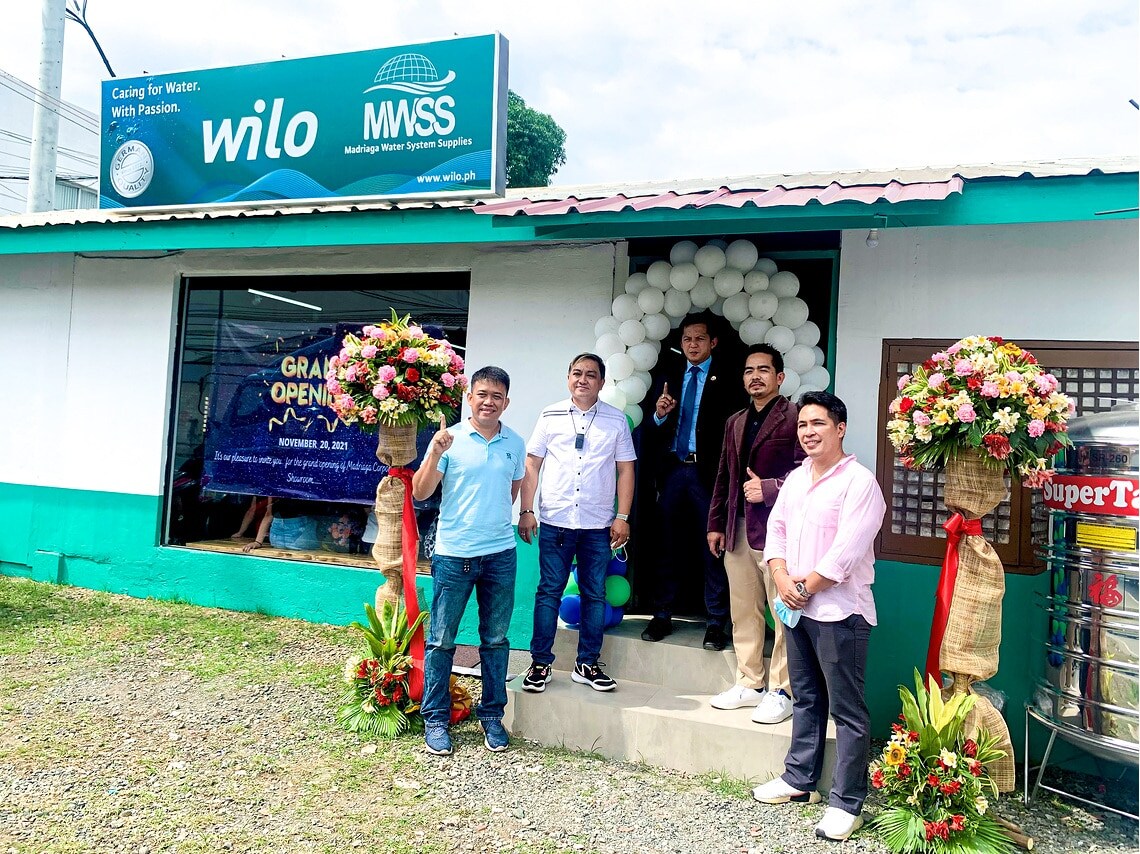 MWSS headed by Gary Madriaga is a strategic partner of WPH in BSC segment. They have a long history in the pumps and pumping system focusing on fire protection solution, filtration system, storage tanks and related business. Their capability to assemble local booster, fire pump package, good after sales service will also strengthen WPH to support short term projects and quick ship requirement from clients.
Wilo Philippines & MWSS partnership has started in April of 2021. During this period both have already identified products and space in the market to start with. Currently MWSS is currently keeping stocks of PSS pumps + motors, Atmos Giga, Evo V and occasionally utilizing other dealers inventory serving transactional business and projects.
MWSS with marketing support of WPH is planning to put up another showroom in 2022 in the north side of Manila to cater clients within the area. This will help expand business, increase brand awareness and new business center in the north for MWSS & Wilo pumps.