Growth requires smart digital infrastructure
According to the IDOS German Institute, cities make up only 2 per cent of the world. However, more than 50 per cent of the world's population already live in cities today. In 2030, 60 per cent of us will live in cities, and by 2050, over two-thirds will live in cities.
The urban population is growing rapidly in emerging and developing countries. The key questions that arise are: How can sustainable and liveable urban development be achieved? How can we create infrastructure and provide water supply and sewage disposal for the growing number of inhabitants?
Smart Cities and Smart Urban Areas offer a promising approach to solving these issues. With networked, digital infrastructure, they aim to enable growing urbanisation in an efficient, resource-friendly, and socially responsible way.


'Wilo supplies smart digital products and solutions for fast-growing infrastructure. That's how we help tackle urbanisation through Smart Urban Areas and smart cities.'
What does urbanisation mean?
Big cities play a crucial role in our lives. They are important and influential. They are part of a globalized world. A world that is constantly changing and connected. But cities are not only economic centres, but they are also the focal point of politics and culture. This is what makes cities so appealing.
Urbanisation increases the need for housing, infrastructure, and public transport, while also requiring environmental action and sustainability. Cities must always adapt to meet future challenges, both socially and functionally.
How does urbanisation come about?
Many things make cities crowded. Cities are appealing because they offer more money, better schools, and more job choices, which increase the likelihood of success. People from rural areas migrate to cities in the hope of a better life.
One example of huge population growth is the Chinese metropolis of Shanghai, home to the largest container port in the world. This city has about 25 million people and is growing quickly. The population almost doubled from 2000 to 2020.
According to forecasts by the Institute for Economics & Peace (IEP), cities in Africa will see particularly rapid growth by 2050. This includes Luanda, Nairobi, Dar es Salaam, and Khartoum, some of which will grow by over 100 per cent.
The challenges of urbanisation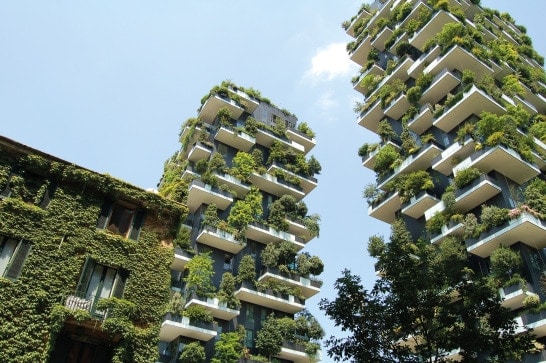 Cities cause 70 per cent of climate-harming emissions and use a lot of land and resources. In many cases, the infrastructure in growing cities cannot keep pace with the increasing population density.
This can lead to a shortage of resources, social conflict, high levels of pollution and the growth of slums. According to the United Nations Human Settlements Programme (UN-HABITAT), the proportion of people living in slums is particularly high in cities in sub-Saharan Africa (50.2 per cent) or Central Asia and South Asia (48.2 per cent). Around 24 per cent of city inhabitants worldwide live in slums.
Major cities worldwide are facing social and economic issues. Additionally, they are also grappling with the impacts of climate change. Moreover, these cities are experiencing shortages of water and energy. For example, according to the World Resources Institute, one in four of the 500 largest cities regularly experience water supply shortages.

Solutions for Urbanisation: Smart Cities and Smart Urban Areas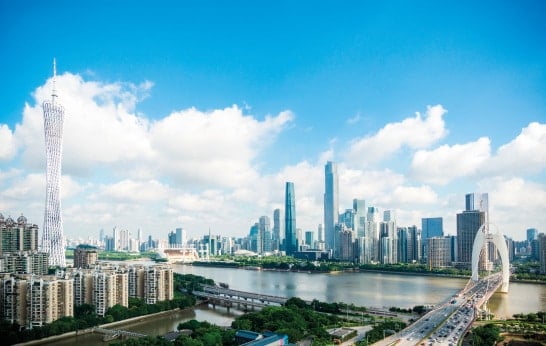 The concept of Smart Cities and Smart Urban Areas is one of the most promising approaches towards positive and sustainable urbanisation. Collecting data and using networked systems as well as smart analysis technologies can make cities more resource efficient. This also applies to using efficient pumps in networks, which are important for providing clean water and reliable drainage.
Many cities today have pump systems that do not meet current energy efficiency and digitalisation requirements and would require replacement. Wilo offers customised pump solutions and energy-efficient concepts with its wide range of pumps and expertise.
Urbanisation requires lasting innovations
Smart Cities and Smart Urban Areas are a solution to the problems caused by urbanization. They are not a temporary concept, but rather a long-term plan. Continuous adjustments and innovations are necessary to implement these concepts.
A specific example: Wilo provides forward-looking solutions to make current water supply and disposal in cities efficient and resource friendly. Wilo always works on new ideas to improve products and find new solutions using new materials, digitalisation, and technologies. Cities and regions that adopt new approaches can effectively handle the challenges of urbanization now and in the future.
Cooperation between public institutions, companies and citizens of Smart Cities and Smart Urban Areas plays a vital role in this regard. Pooling expertise, resources, and innovative ideas creates synergies and sustainable solutions to the numerous environmental, economic, and social challenges.
---
Holistic solutions: Smart Urban Areas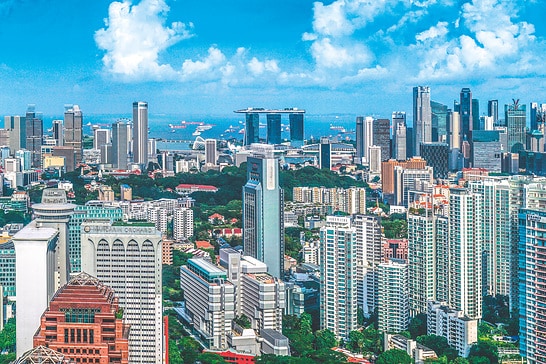 Contemporary urban planning for modern sustainable cities relies on digital networks. Information and communication technology as well as other technological solutions increase people's quality of life and the efficiency of urban facilities. They also provide infrastructure that meets peoples' requirements. Smart urban areas that use technologically innovative solutions are future-proof, have clear competitive advantages and can meet the economic, social and environmental needs of future generations.
Xiong'an, China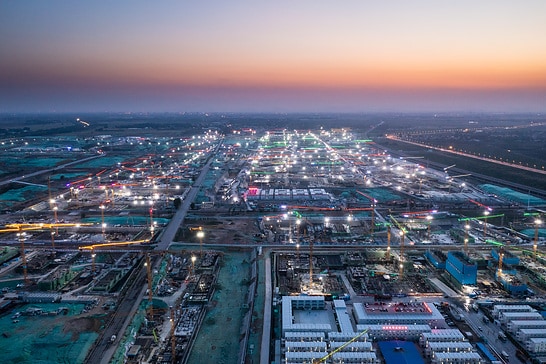 The city of Xiong'an is a metropolis built about 180 kilometres from Beijing that will be home to about 2.5 million people. The aim is to construct a future city that implements the highest sustainability standards. It's designed to be a home for new universities, hospitals, and research and development centres. But its main purpose is to relieve the pressure on densely populated Beijing. It will be connected with the Chinese capital via a high-speed train line.
Cairo, Egypt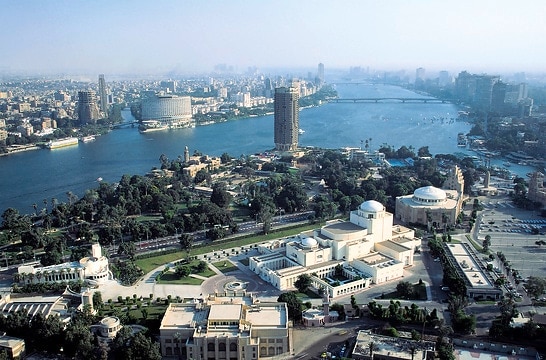 The 'New Cairo Administrative Capital City' is located just 60 kilometres from Cairo in the middle of the desert. It's set to become the new administrative capital of Egypt. After just seven years of construction, it will be officially opened in January 2023. The city has been designed for up to six million inhabitants with the aim of relieving the pressure on Cairo's infrastructure, which is at the point of collapse due to urbanisation.
---
Learn more about the global Megatrends