31 Jul 2023
Water & Ressources
"Contributing to resource security in East Africa"
For almost 30 years, Wilo has been contributing to a better water supply in Africa with its solutions. The continent is not only a growth market for the multinational technology group. Wilo has set out to provide 100 million people worldwide with better access to clean water by 2025. Matthew Magwede, Group Sales Director Middle & South Africa, and Belete Matebe, Managing Director Wilo East Africa, explain how Wilo can overcome challenges, seize opportunities and, above all, create the necessary framework for sustainable growth on the African continent.

In many African cities like Narobi, access to clean (drinking) water is very unevenly distributed. The reason for this is the sometimes inadequate public water supply. Wilo wants to change that.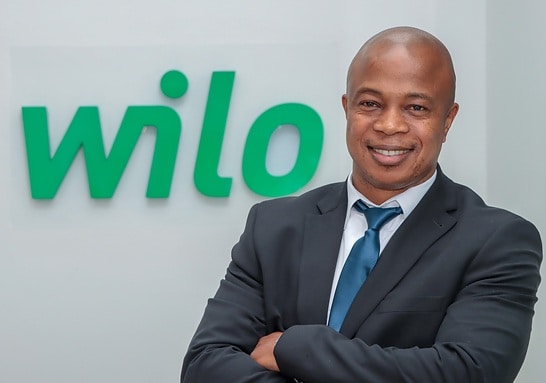 What makes the East Africa location stand out within Wilo's global production and sales network?
Matthew Magwede: East Africa is a region of great contrasts: with projected economic growth of 5.8%, the African Development Bank forecasts it to have the greatest growth potential in Africa, which itself is growing rapidly. The population is also on the rise. Major cities with millions of inhabitants, like Nairobi and Addis Ababa, are growing as a result – as is the number of young working people seeking economic participation and job opportunities requiring qualifications. On the other hand, the region faces major social and environmental challenges: millions of people still have no access to clean water, including for drinking, even in major cities like Nairobi, as access is very unevenly distributed within society due to inadequate public water supply. The consequences of climate change in the form of droughts and floods are increasingly being felt in the Horn of Africa. The labour market also struggles to keep up with population growth, leading to an increase in informal employment. Operating within these contrasts is challenging, but also opens up great scope for creativity.
How can Wilo contribute to overcoming these challenges?
Belete Matebe: First of all, of course, with the help of our product portfolio along the entire water cycle: we are set to create access to water for 100 million people worldwide by 2025 alone. Our energy-efficient and resource-saving climate protection technologies "made in Germany" can make a significant contribution to climate adaptation. Now, with the addition of "assembled in Kenya", we can help obtain added value on an industrial level and generate sustainable wealth and prosperity for society through installation close to the customer, local quality control and maintenance. The establishment of training facilities to help upcoming internal and external talent obtain qualifications also contributes to achieving the United Nations' eighth sustainability goal, "Decent Work and Economic Growth", which plays an important role in the company's own sustainability strategy – especially in Africa.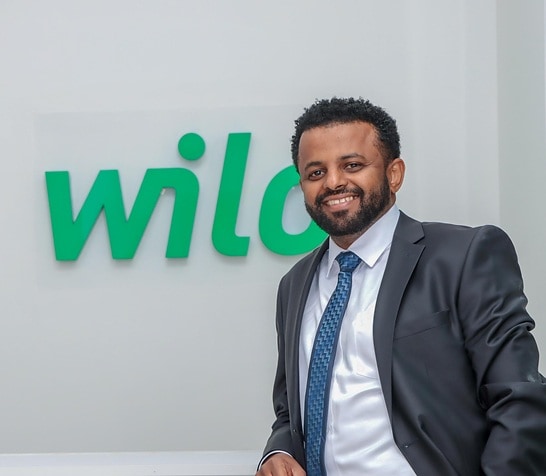 Please describe the key steps in the site's development in recent years.
Belete Matebe: The Wilo Group has been active in East Africa since 2011, initially with a branch in Ethiopia. Since 2018, the subsidiary in Kenya has acted as a platform and regional headquarters. The now 13-strong team based here also look after countries such as Ethiopia, Rwanda and Tanzania – three of the world's top ten fastest-growing markets. In view of local needs, the site has particular expertise in the building services and water management segments. Demand is primarily for borehole pumps, pressure boosting, and irrigation and drainage stations. Major water infrastructure projects have been implemented in recent years, ranging from providing equipment for the BBS Mall in Kenya (East Africa's biggest shopping centre) and conducting agricultural irrigation in arid regions of Sudan to supplying water to Oromia, the largest region in Ethiopia.
What would you like to see happen in the next five years?
Matthew Magwede: We are convinced that the development of the platform that we are celebrating today will continue. We are now well poised to respond to a rapidly changing customer base and therefore need to evolve as a business as customers continue to look for solutions that reduce energy consumption and subsequently their operating cost. Basis this, we'd like to keep contributing to resource security in the region and consolidate our expertise as an active and strong solutions provider playing a significant role in optimizing pump systems in building services, water management and general industry. Indeed, producing individual components or complete systems locally will be a reasonable and necessary step in future to help boost value creation in Africa as a continent. We also recognize that our strength lies in diversity and therefore we're committed to fostering an environment that values respect, fairness, inclusion, integrity and above all safety. We want to train young people and offer them meaningful prospects and opportunities to gain qualifications thus enabling them to drive forward the green transformation and mitigate climate change. In each of these aspects, we of course benefit from the transfer of knowledge within an international group of companies because together we can help shape the sustainable development of East Africa.