6 Jul 2023
Tradition & Innovation
Product tests at Wilo: the largest test basin is 70 metres long
The supplier of pump and pump system solutions Wilo puts its products through their paces throughout the development process. Why this is necessary – and how the technology group goes about it.

It's Wilo's solution for the sewage disposal of tomorrow: the Wilo-Rexa SOLID-Q with Nexos Intelligence has been on the market since 2018. Its self-cleaning function makes it reliable even with sewage containing solids. Its hydraulic efficiency and IE5 motor make it efficient. And its connectivity levels make it highly compatible with all external PLC systems. The intelligent submersible sewage pump uses complex technology, both in hardware and software.
The failure of this very technology would have drastic consequences. As the heart of a sewage pumping station, the Wilo-Rexa SOLID-Q is an important part of critical infrastructure. "This applies to almost all of our products", explains Christoph Teschers, Group Vice President Global Qualification Center at Wilo. "Our pumps and systems have to function reliably. 24 hours a day, seven days a week." Wilo takes precautions with products and digital tools designed to ensure the maximum operational reliability of systems, comprehensive factory customer service, and elaborate quality management.
First test with parts from the 3D printer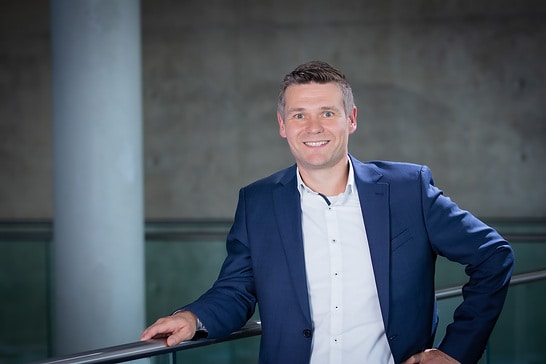 Quality management also includes testing products during development. After each development step, the test team checks whether the pumps and their components comply with the specified guidelines and key performance indicators. "The first tests are carried out at very early stages of development, often even with parts from the 3D printer", explains Teschers. Wilo revises the products based on the test results until they are ready for the market. The idea behind it is easy to explain: "We don't want to develop products only to find out at the end that they don't meet expectations. That would be annoying and expensive."
It's almost impossible to put a number on the amount of tests a product goes through before it's ready for the market. The portfolio of Tescher's team comprises several hundred tests, many of which the products go through several times before being launched on the market. Wilo has set up laboratories all over the world for this. The technology specialist tests its pumps and pump systems of all sizes at its 15 main production sites. The largest test basin in Asia was built in Kesurdi, India for the Wilo-Vertical Turbine, for example – a pump system up to 15.5 metres high for water supply. It's 70 metres long, 15 metres wide and 13 metres deep.
Service life tests push the pumps to their load limits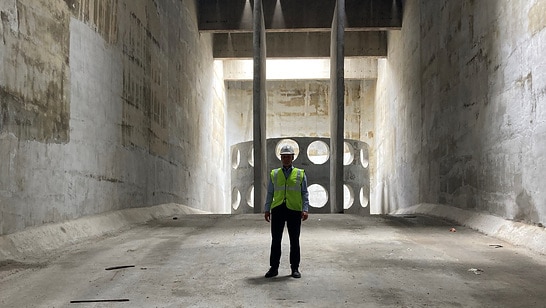 The tests at Wilo can be put into three categories: safety, service life and performance. Safety tests ensure that pumps comply with legal regulations and standards. These include temperature tests, electrical safety tests and electromagnetic compatibility (EMC) tests. Can the test items withstand extreme fluid temperatures (-20 to +140 °C) and ambient temperatures (-20 to +55 °C)? Are their electronics safe? And do they continue to work without interference in a Faraday cage where voltages of several thousand volts can occur?
Only around 20% of all tests at Wilo fall into this category, estimates Teschers. "They're the minimum requirements for us as a manufacturer, practically the basis of our product testing. However, we have much more extensive quality requirements for our products than we can measure with these tests." The testing team therefore also conducts extensive service life tests worldwide to show how products behave in the long term, i.e. how quickly or slowly they wear out. They push all components of the pumps – from the impeller to the operating element – to their load limits. "We're talking about artificial ageing here", says Teschers.
Performance tests: do the pumps meet requirements?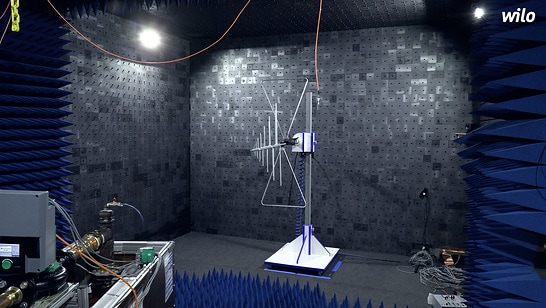 Example: electronic components. To test their robustness, an automatic system switches the pumps on and off several hundred thousand times – sometimes with constant, sometimes with varying interruption times. Whether they can withstand continuous operation, i.e. whether they actually have "stamina", is put to the test by the pumps in test benches and in test basins. For this, they run for up to 180 days at different duty points. Computers record all data from the pump during this time.
Test benches and basins are also used for the performance tests, but for a different purpose. "Here we want to find out whether the new product developments actually meet our customers' requirements", explains Teschers. A complex test programme puts the pumps' hydraulics through their paces over a prolonged period of time: How do they behave at which duty point? And how in what control mode? This is how the characteristic curves of the pumps are finally created.
The ultimate practical test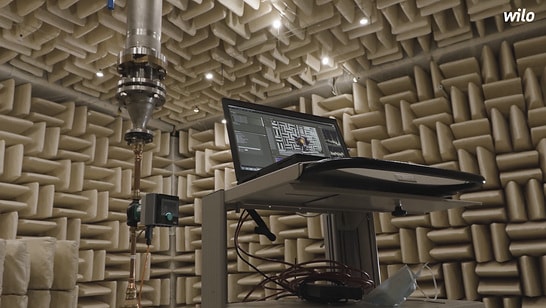 However, humans cannot be replaced when testing Wilo products. The performance tests also include manual tests. The team goes through the menus of the pumps, networks them via all possible communication interfaces or controls them via the Wilo-Assistant app. This helps to determine how easy the products are to use. However, the ultimate practical test comes for the pumps when the Wilo factory customer service team visits the laboratory. "Before every market launch, we invite some of our technicians to test and operate the pumps. Our colleagues simply have a different perspective on the products", Teschers continues.
Testing products has been proven to increase their quality. "It involves a lot of work, but it's worth it for our customers", explains Teschers. "Our products have recently become increasingly efficient and digital. This has also influenced our work. Data plays a much bigger role today than it used to." A trend that will continue, predicts Teschers. In the future, product tests at Wilo will become increasingly complex, "but still more efficient. This is possible because we will work more and more with computer simulations and less and less with actual, physical tests. We can call this smart testing."