Wilo Assistant app
Wilo-Assistant - the app for everyday support
Wilo-Assistant is a free app that makes the entire world of high-efficiency pump technology available on smartphones and tablets.
Ideal for HVAC installers, technical building equipment consultants and pump operators, Wilo-Assistant can be used on or offline and gives you a wealth of information in the palm of your hands. Functions include:
Product selection
Customer consultation
Installation and commissioning
Remote control and maintenance
Download now: App Store (iOS)
Download now: Google Play (Android)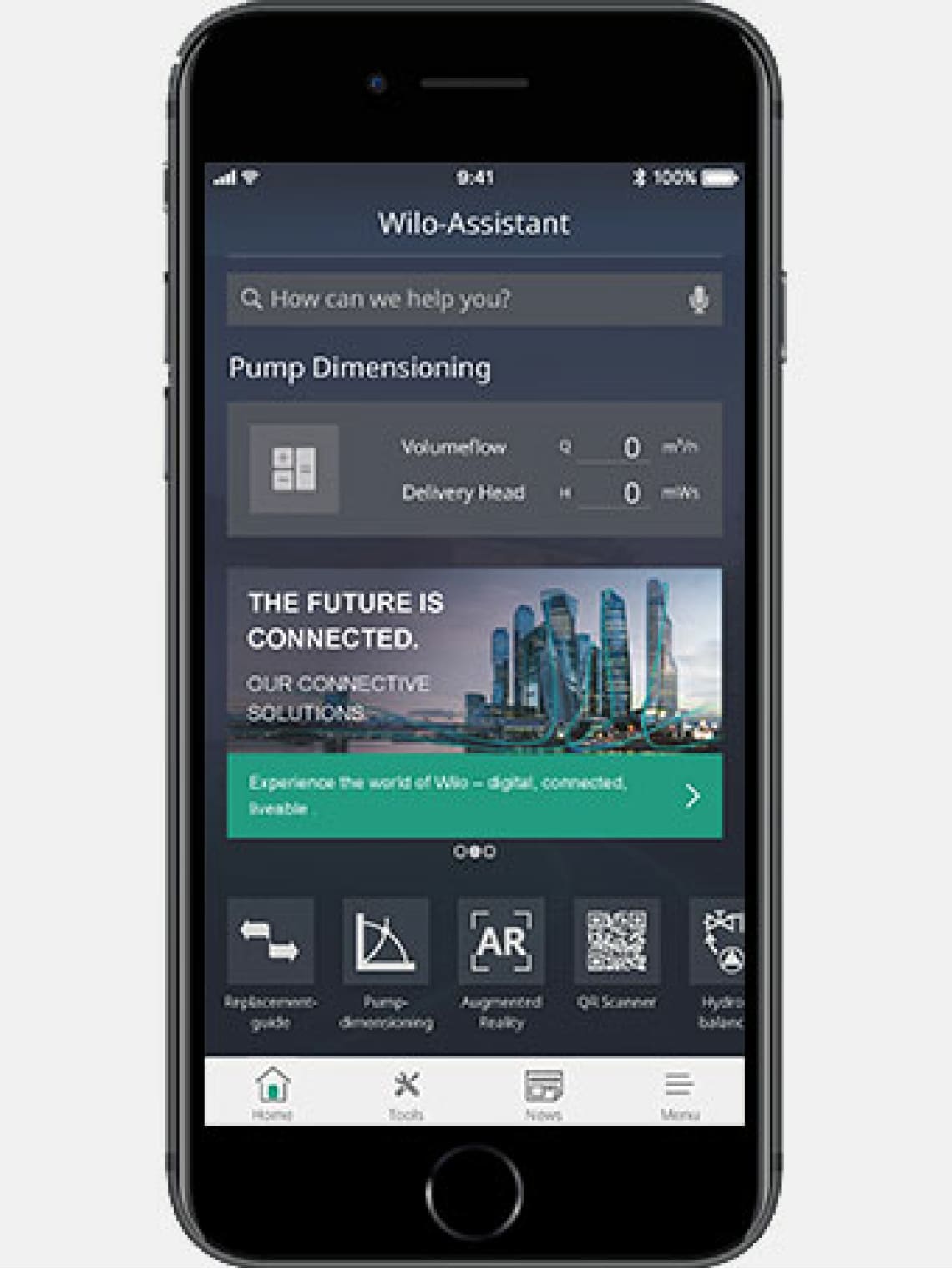 Offline information: ideal in an emergency
Most of the content and functions available in Wilo-Assistant are installed directly onto your smartphone and are available even when there's no internet connection meaning you can still access information while working in an area with no signal, such as a basement.
Wilo-Assistant is ideal when you need instant information during a call-out, particularly if an emergency repair is required.
Find replacement pumps, spares and installation instructions quickly and easily on the app.


What can you find on the Wilo-Assistant app?
Product and technical information

Pump replacement guide (heating and domestic hot water pumps)

Installation and operating instructions (including QR scanner for on-box instructions)

Calculators & converters
- energy and CO2 emissions savings
- pump dimensioning
- pipe calculator
- unit converter

Spare parts catalogue

Tips and tricks (optimising heating and domestic hot water systems)

Commissioning and maintenance:
- connected pumps
- hydronic balancing
- diagnostics
- fault signals

Latest news

Contact details