About Wilo in the UK
Wilo UK Ltd. is a leading premium manufacturer of pumps and pump systems for Building Services, Water Management and Industry and has been based in the UK since 1985.
From the core activity of selling pumps for heating, the organisation has grown into a solutions provider using smart solutions that bring together people, products and services.
"We are looking to move from being primarily a product focussed organisation to being more of a consultant technology partner for our customers" says Lee Tebbatt, Managing Director of Wilo UK.
"Along with the development of our products and services it is also important that we take a regular review at our business efficiency and our business effectiveness. We have spent a considerable time looking at our strategies, looking at our Group vision, looking at the trends that we see in our local market and putting together plans to actually evolve our business and move our team here in the UK to be more aligned with our customers and bring the majority of our resources closer to the frontend".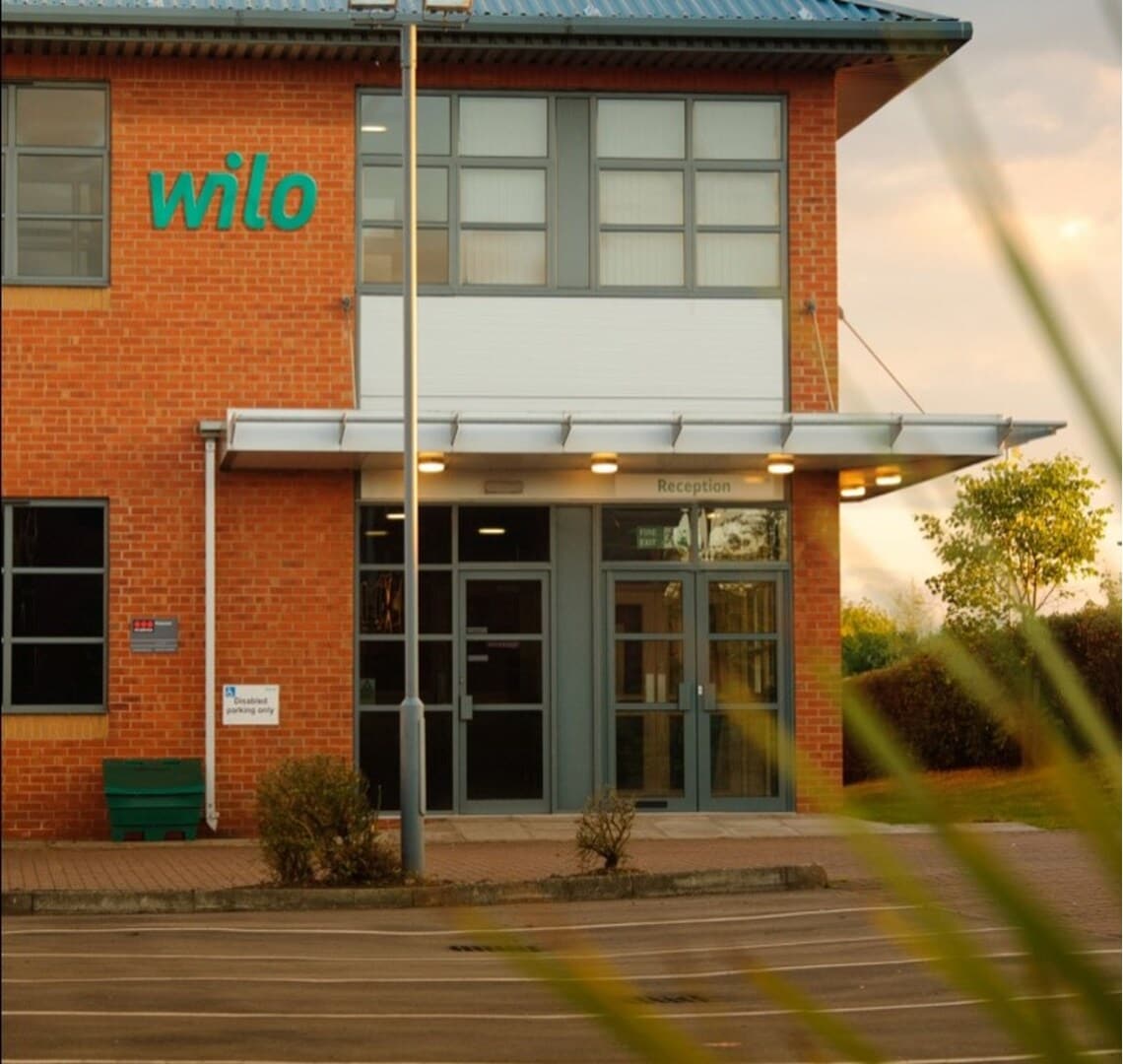 UK HQ in Burton-upon-Trent
Based initially in Derby, the business grew until it reached capacity. Wilo UK then moved to a new location, in Burton upon-Trent, Staffordshire, which is where our UK head office is still based. We currently employ around 100 people in the UK.
Wilo UK is part of the Wilo Group. Founded in 1872 as copper and brassware factory in Dortmund, Germany, Wilo has evolved from being a local specialist to a global player.
As the majority shareholder (c.90%) the Wilo-Foundation ensures the company's continuity and independence. An uncompromising customer-driven mindset, immediate market proximity and, in particular, our culture of innovation have made us who we are; one of the worldwide leading manufacturers of high-tech pumps and pump systems. Today, Wilo has around 8,000 employees worldwide.
Quick links
Please follow the links below to find out more about what Wilo UK has to offer.
---
---