Sewage pumps: Application, function, technology, differences
The lowdown on sewage pumps
At home, in cities and municipalities, in wastewater treatment plants or for flood control – sewage pumps are true all-rounders when it comes to fast and safe drainage. Sewage pumps are used in buildings and systems to transport and remove sewage. They are used in commercial facilities and private homes as well as in industry and the public sector. Unfortunately, our modern society's wastewater is getting more and more corrosive and contains more and more solids. This means that old sewage pumps often no longer meet the increasing requirements. In addition, modern sewage pumps have to be energy-efficient and work with high efficiency in order to contribute to sustainability.
Reading time: 6 minutes
Published: May 5, 2023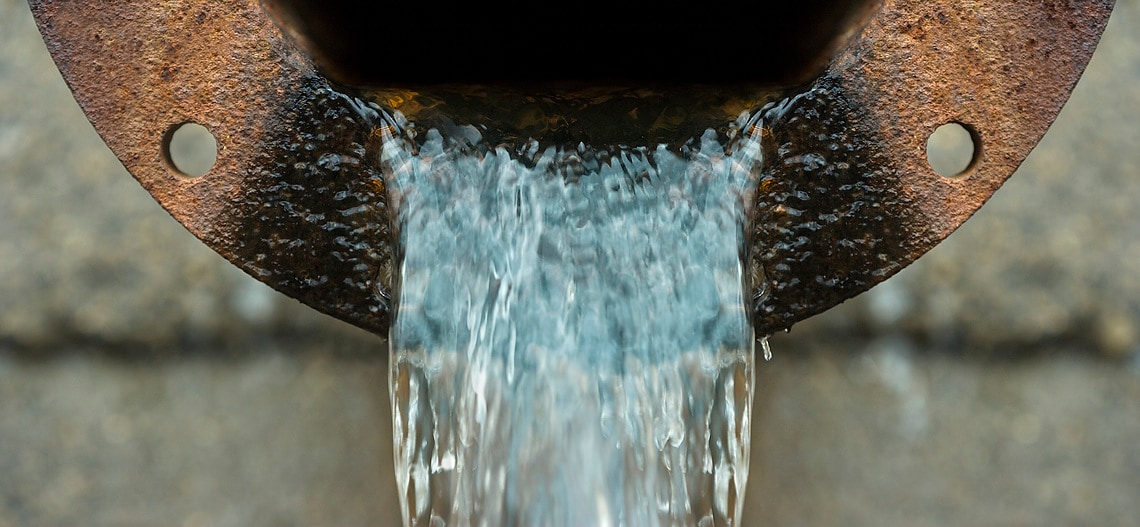 Find out what sets modern sewage pumps apart
As a leading international manufacturer of sewage pumps and sewage pump systems for building and municipal technology, Wilo has compiled the most important and basic information for you here. Whether you are a tradesperson, consultant, decision-maker in municipal sewage disposal, sewage treatment plant operator, technician or homeowner, well-founded insights and decision-making aids are available here to help you make the right choice when it comes to your sewage pump.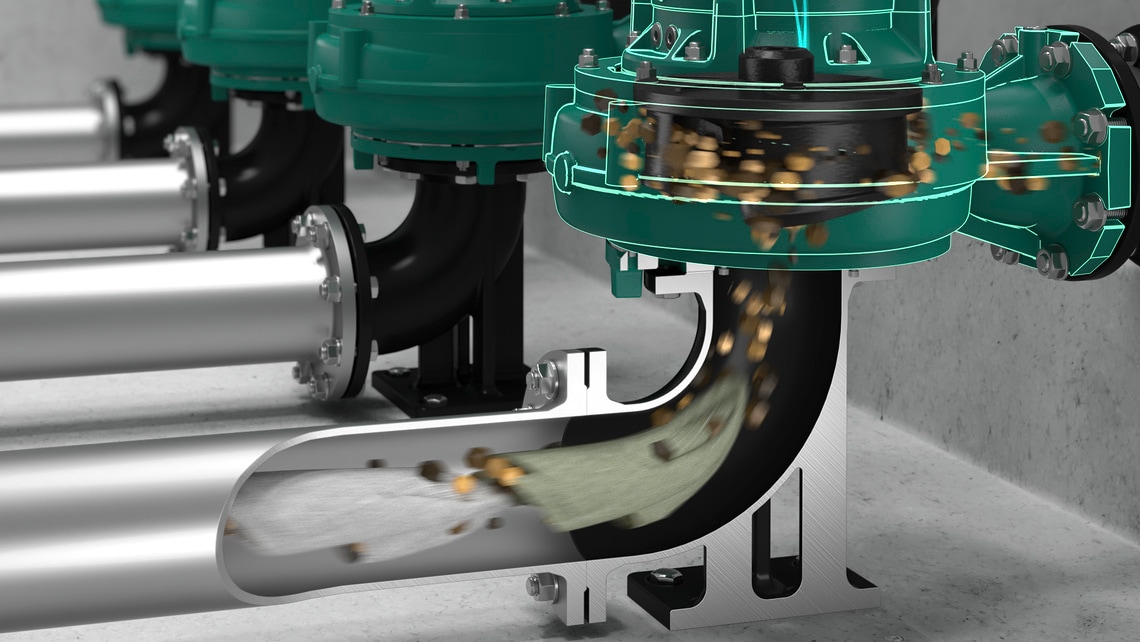 More safety with low-clogging sewage pumps
Non-woven fabrics, wet wipes and other solids are posing a growing problem for sewage pumps in the municipal and industrial sectors as well as for water treatment systems. Clogging leads to breakdowns, high costs and increases the risk of contaminated water escaping. Find out here how to solve this problem by using sewage pumps with low-clogging impellers and other new technologies.
learn more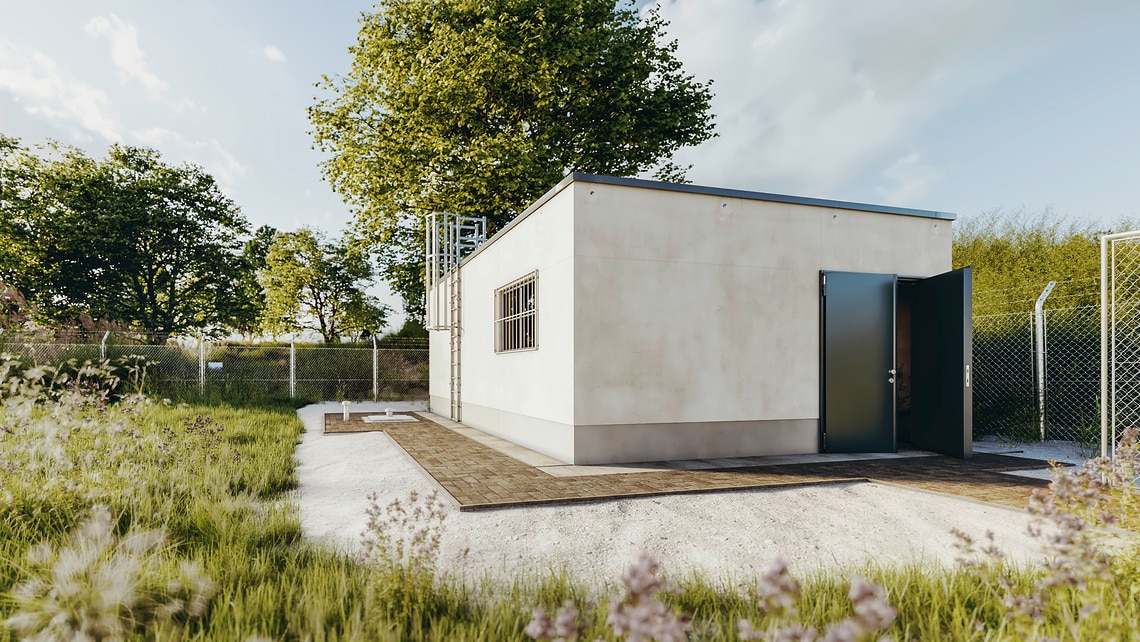 Sewage pumps with protection against corrosion and abrasion
Would you like a reliable sewage pump that also works perfectly in difficult environments such as industrial plants or construction sites, with seawater or brackish water? Then get the lowdown here on special sewage pumps with coatings that are highly resistant to abrasive fluid and corrosion.
learn more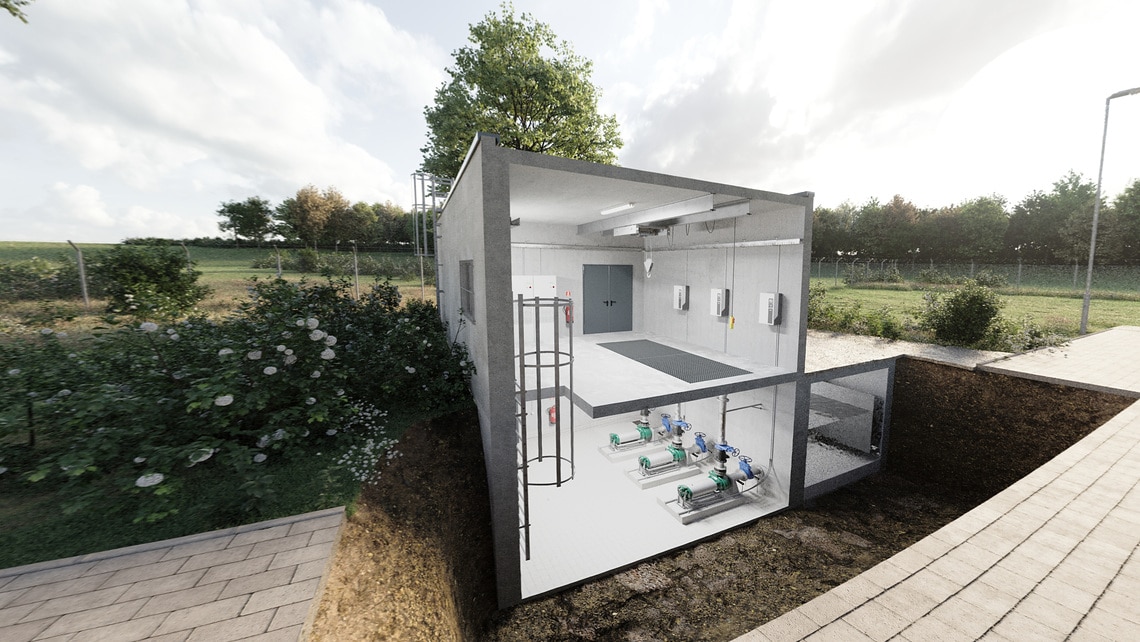 Field of applications for sewage pumps
Sewage pumps are an indispensable part of public, commercial and industrial infrastructure. They ensure the effective and safe disposal of sewage and help to keep the environment and living conditions clean and hygienic. Learn more about the benefits of sewage pumps in different fields of application here.
learn more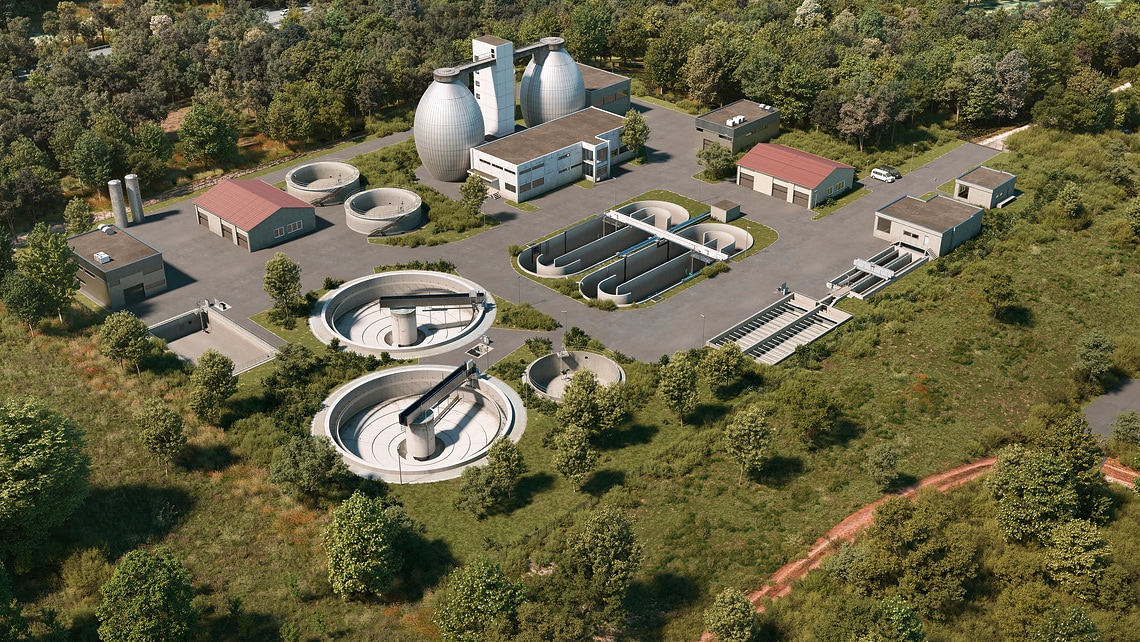 Types of sewage: The right pump for every application
Not all sewage is the same. The differences are enormous and so are the demands on the sewage pump systems, which must be precisely tailored to the type of sewage. Find out more here about types of sewage and what you need to consider when choosing a pump.
learn more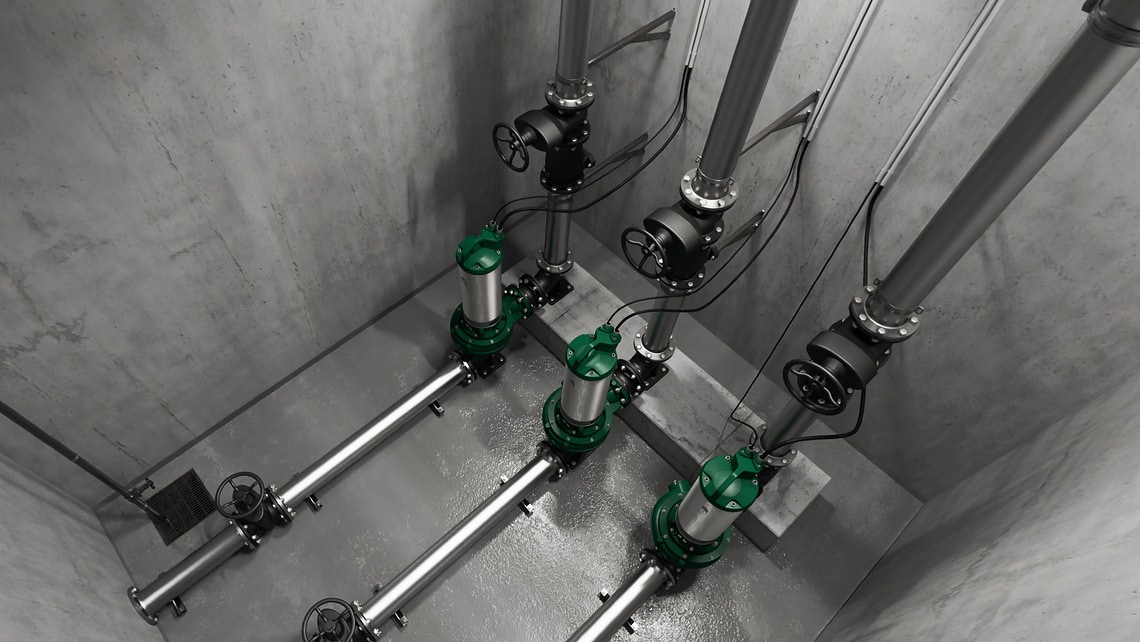 How do sewage pumps work?
Would you like to know how sewage pumps work and how they ensure efficient sewage disposal? Here you can learn all about how they work and about the technology involved. Get to know the important factors when choosing your sewage pump.
learn more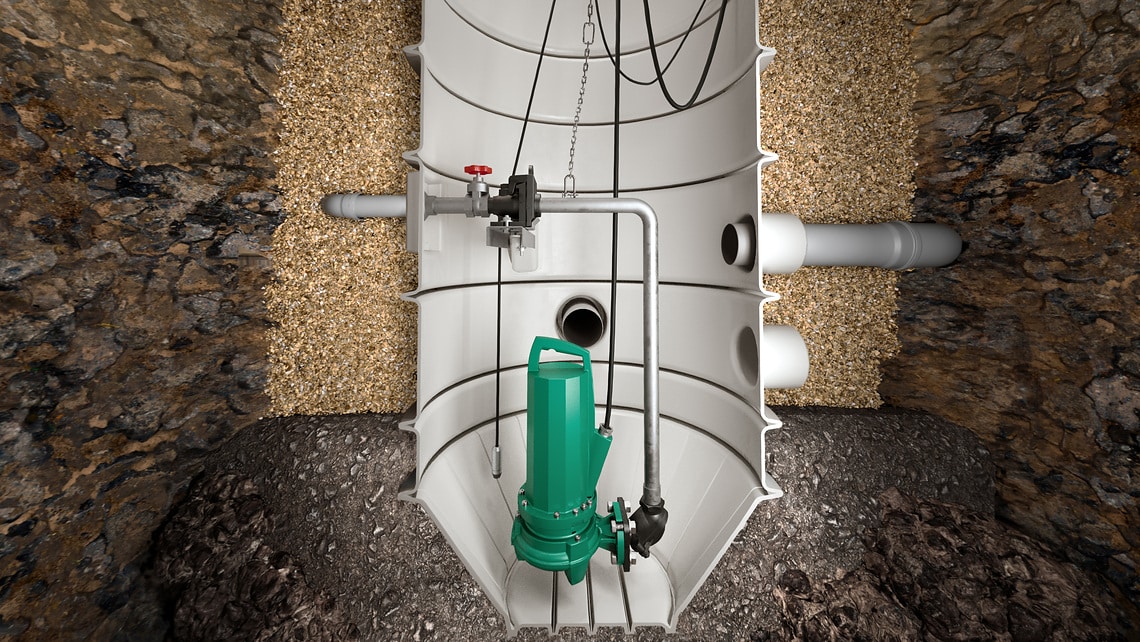 Types of sewage pumps
A wide variety of sewage pumps and lifting units are available to safely transport sewage from detached houses and multi-residential buildings, as well as industrial and commercial properties to municipal sewage. Learn about your options here and find the right system for your requirements.
learn more
FAQ - frequently asked questions about sewage pumps
What fields of application does a sewage pump handle?
A sewage pump transports wastewater and sewage from one place to another. Sewage pumps play an important role in wastewater and sewage management. Sewage pumps make a fundamental contribution to preventing pollution and maintaining the smooth disposal of wastewater from homes, businesses and industrial facilities. In addition, modern sewage pump systems significantly reduce energy costs. There are various sewage pumps that are tailored to the different fields of application.
Sewage pumps for residential buildings
Sewage pumps or lifting units are often used in residential sanitation systems to transport wastewater from homes or apartment blocks through the municipal sewer system to a wastewater treatment plant.
Commercial and industrial sewage management
Sewage pumps are also used in commercial and industrial pipeline systems to transport large volumes of sewage and wastewater to a central wastewater treatment plant or municipal wastewater system.
Storm water management
In areas with frequent heavy rainfall or flash flooding, sewage pumps are used to pump away excess rainwater from low-lying or flood-prone areas.
Flood control
Sewage pumps can prevent flooding by pumping excess water from a flooded area into a nearby drainage system or pond.
What is the difference between sewage and wastewater pumps?
Wastewater pumps and sewage pumps are basically used to transport wastewater and sewage, but there are some key differences.
Sewage pumps
Sewage pumps are designed to handle raw sewage that may contain large amounts of solid waste and organic material, including faeces, food scraps and other waste. As such, they are suitable for wastewater with a larger solid content and are often used in larger commercial and industrial applications. Sewage pumps are also used to pump treated water from water treatment systems or other treatment systems to a drain field or other discharge location. Sewage pumps typically have a more powerful motor than wastewater pumps to handle the larger load and volume of water loaded with solids.
Wastewater pumps
Wastewater pumps are designed for fluid with a low solids content and are often used in residential buildings or small businesses. Wastewater pumps usually have a motor with lower motor power than sewage pumps, as they are used to pump a smaller volume of water and have fewer solids to deal with.
In summary, wastewater pumps are designed to transport treated water with lower solids content. Sewage pumps are designed to handle untreated sewage with a higher proportion of solids and organic matter.
What is a sewage lifting unit?
A sewage lifting unit is a pump system that transports wastewater and sewage from a low point to a higher point, e.g. from a basement or lower floor of a building to a wastewater treatment plant or municipal wastewater system. A sewage lifting unit is usually used in residential and commercial buildings whose sanitary facilities are below the level of the municipal sewer system. Sewage lifting units are available in various sizes and capacities to meet the specific requirements of the application.
Components of a sewage lifting unit
The lifting unit consists of a sewage pump installed in a sealed tank or chamber. Together with a level sensor or float switch that detects when the wastewater and sewage in the pump chamber have reached a certain level. At this point, the pump is activated and starts pumping up the sewage.
Installation of a sewage lifting unit
The sewage lifting unit is usually installed in a pit or chamber that is below the level of the sanitary facilities in the ground, where wastewater and sewage can be collected and then pumped to higher ground.
What is a sewage centrifugal pump?
A centrifugal sewage pump - also called a centrifugal pump - transports wastewater and sewage from one place to another using centrifugal forces. Centrifugal pumps are often used in sanitary facilities and in water treatment systems, industrial plants and other applications where large volumes of wastewater or sewage need to be transported quickly and efficiently.
Function of a sewage centrifugal pump
Centrifugal pumps have an impeller that rotates rapidly and creates a centrifugal force that moves the sewage. The impeller is in a sealed housing so that no liquid leaks out of the pump. The impeller is driven by a motor that generates the necessary rotational force.
Advantages of a sewage centrifugal pump
One of the main advantages of centrifugal pumps is their ability to move large volumes of wastewater and sewage quickly and efficiently. They are also capable of moving fluid containing solids and other deposits, making them the ideal choice for many sanitation facilities.
Fields of application for sewage centrifugal pumps
Centrifugal pumps are available for use in a variety of plumbing applications, including residential, commercial and industrial environments. Overall, centrifugal pumps are an important component of many modern sanitation facilities, helping to ensure effective and efficient sewage management and protect public health and the environment by preventing the release of untreated wastewater and sewage.
Contact form