Secure power supply in northern China
Cooling water supply for a remote region
The 'Inner Mongolia Shangdu' power station is one of the main suppliers of electricity for northern China, with capacity of 8 x 600 MW. In its first two years of operation, the power station produced 1.58 billion kWh of electricity. Further plans included an intermediate pumping station between the Luan River and the Shangdu power station. Building such an intermediate pumping station in the grass savanna would have incurred significant additional costs, particularly in winter and in terms of road construction costs, etc. Therefore, Wilo produced an alternative, professional solution to render the project more cost-effective and resource-efficient.
Five bronze-version water purification units were installed at the Chinese power station. These units had been in operation since 2005 in a water supply pumping station in Inner Mongolia. Since their installation, they have supplied the Shangdu/Neimengu power station with cooling water without any malfunctions.
To do so, the pumps extract cooling water at 4°– 10° C from a reservoir and transport it 35 km through pressure pipes (DN 400 – DN 1000) to an intermediate pumping station situated on a hill. From there, the cooling water flows another 35 km through another pressure pipe to the power station.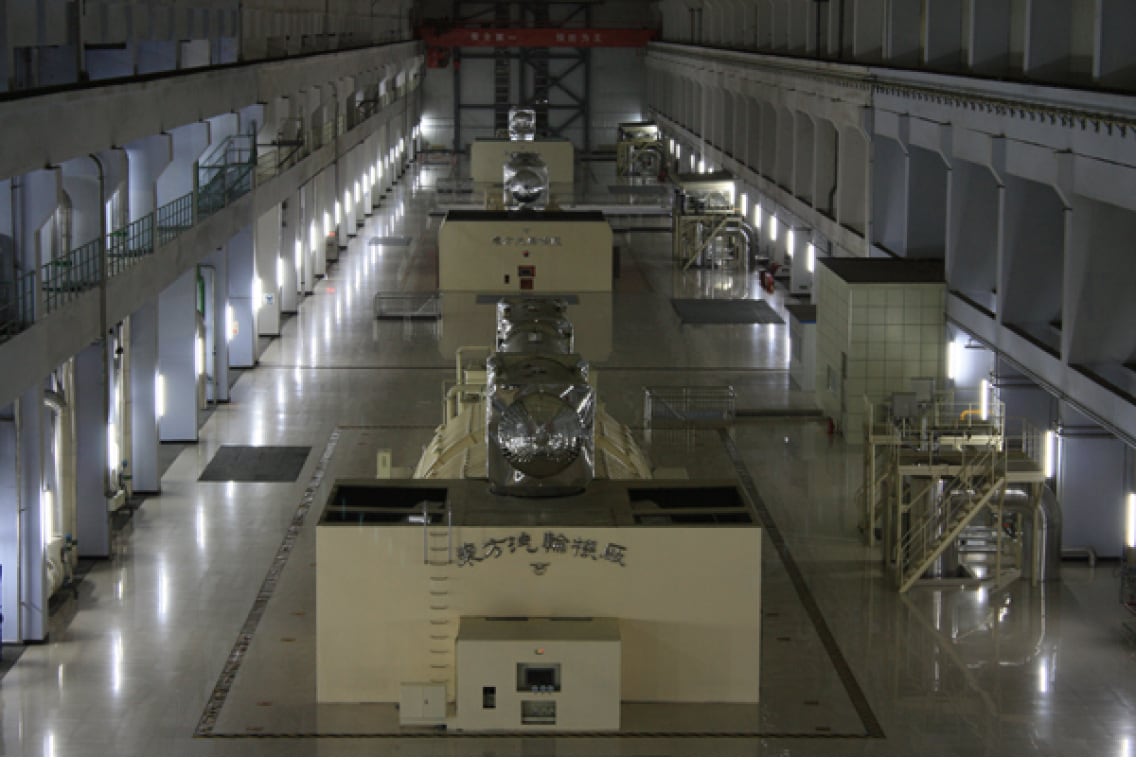 Needs-based solution provides cost savings
As a result, the cost-intensive construction of the intermediate pumping station was no longer necessary, resulting in enormous investment, operating and maintenance cost savings. The issue of complex maintenance work at the intermediate pumping station during winter was also rendered moot. In addition, a high voltage motor increased the voltage and reduced the current. This reduces losses in the transmission line, thus achieving enhanced efficiency and realising energy saving targets.