Trusting is good. Testing is better!
Wastewater treatment plant efficiency further increased.
The AWZI municipal wastewater treatment plant treats sewage for roughly 190,000 citizens in the Dutch city of Almere. The objective was to further enhance plant operating efficiency through customised installation of a modern submersible mixer in the biological cleaning stage. Thanks to Wilo Try & Buy Services, the plant operator was on safe ground not only in terms of reliable system operation, but also with regard to replacement and costs.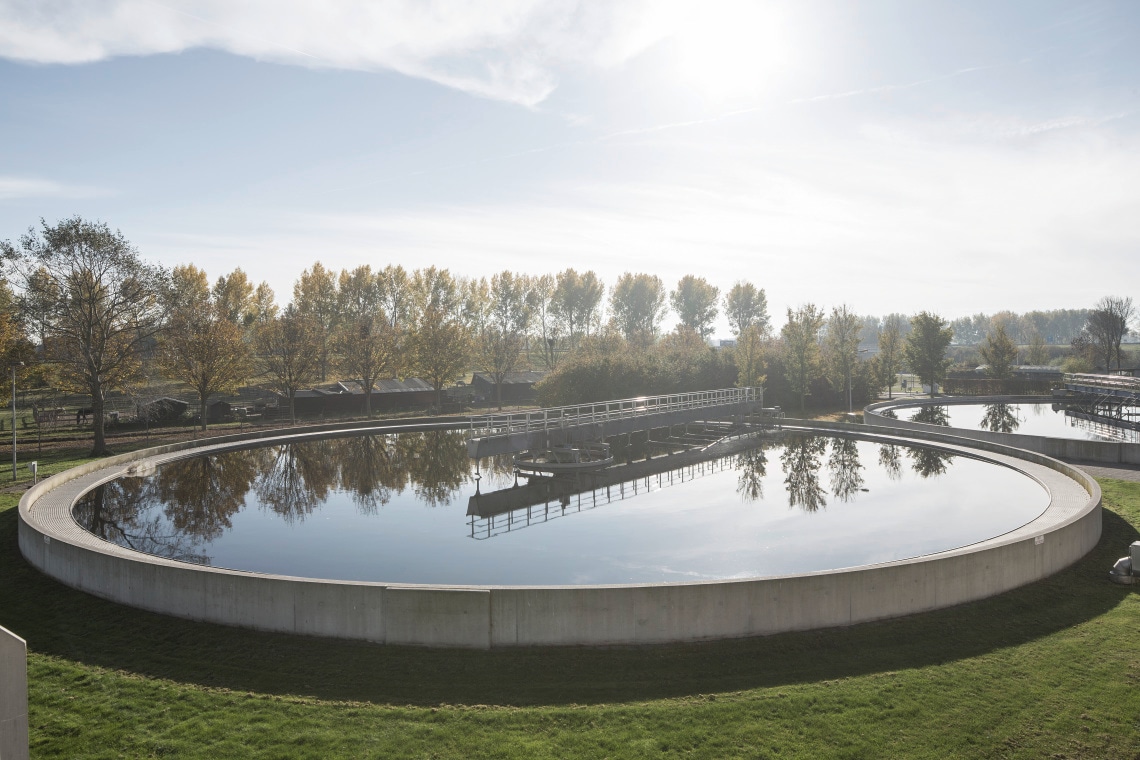 Reliability and efficiency in continuous duty are the essential challenges
The new Wilo submersible mixer reduces plant energy costs through its highly efficient motor technology, while simultaneously ensuring reliable continuous operation in a critical fluid. In order to ensure the requisite mixing throughout the entire basin, the configuration and positioning of the mixers installed also had to be precisely determined for optimal performance.
'Try & Buy' – decide with conviction
In particular major investments take a lot of planning. To help its customers make the right decision, Wilo offers Try & Buy to test the products in practice before purchasing. As a result, two submersible mixers were installed in Almere for a three-month period, with each inspected after a month and a half. This made it possible to effect adjustments swiftly. The aim of this was to enable the customer to put the products through their paces in day-to-day operation. Indeed, in sensitive fields such as wastewater treatment plants, only products which have the operator's full confidence should be used.
The result – a fully satisfied customer
The two installed submersible mixers showed no signs of wear or technical impairments of any kind during the test period. What is more, the desired efficiency improvements were also achieved: even in the first test, the Wilo product saved about 0.9 kW. In 365 days' continuous duty, this equates to a saving of EUR 876 per mixer per year. In this case, therefore, savings of up to EUR 1,752 were possible.
"The customer was wholly convinced by our products. With 'Try & Buy', they can have confidence in their investments," enthused Ron Uijlenbrook, Business Unit Manager for Municipal and Industrial Water Management, about the positive outcome.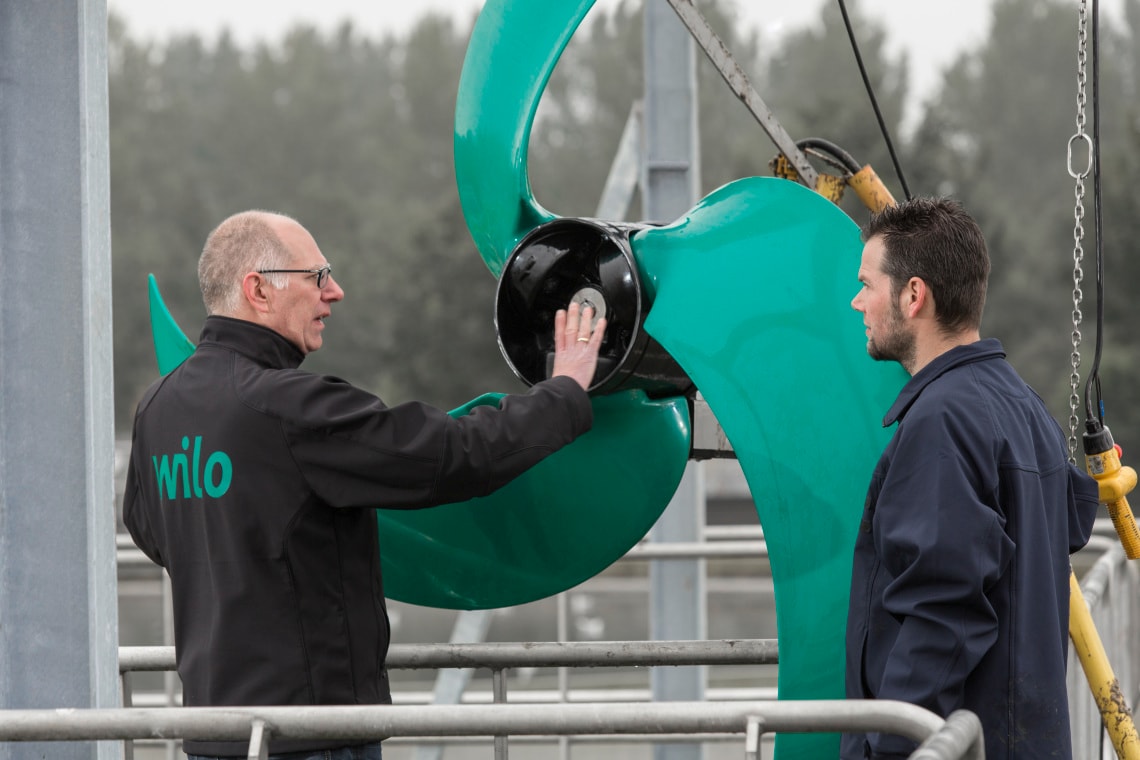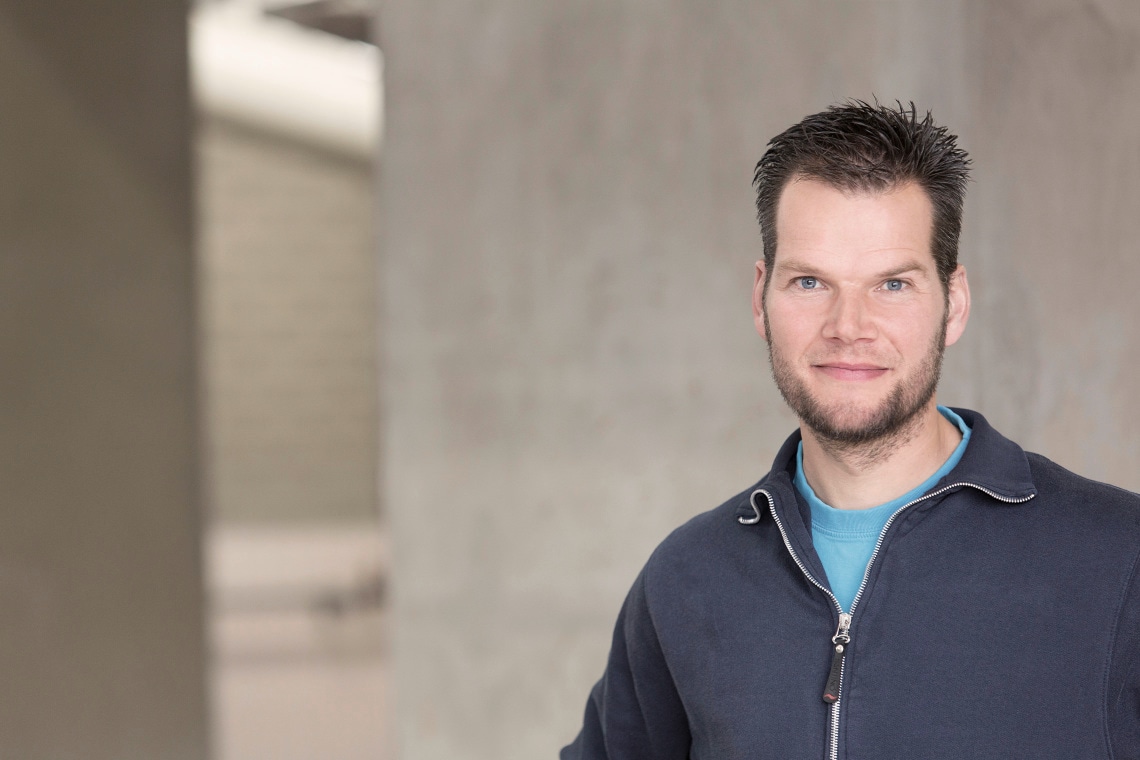 The customer in Almere feels just the same:
"The mixers work to our full satisfaction, and even exceeded our expectations. We were also happy with the preceding three-month test phase," explained Bart van der Stoep, operator of the wastewater treatment plant.
The submersible mixers operate 24 hours a day, 365 days a year – which serves to emphasise the product's reliability and efficient operation. In water management, investments to retrofit existing installations will also be of critical importance in future in order to offer the best possible cleaning performance with low corresponding energy costs.
The 'Try & Buy' service allows customers to test the products for up to six months, enabling them to make a decision with zero investment risk.